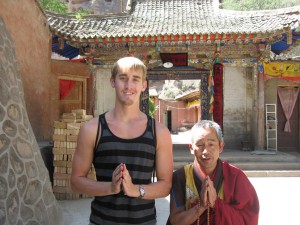 "Studying Asia, particularly Asian language and culture, opens you up to the vast and compelling opportunities that are beginning to present themselves in these countries."
- Kevin McCann '13, an International Business major with an Interdisciplinary minor in Chinese language and culture
Asian Studies is an interdisciplinary minor that provides basic knowledge of the people and cultures of Asia. The program provides foundational knowledge and substantial background for further study or career advancement.
To earn the minor, students take courses chosen from more than 30 offerings in departments including History, English, Religious Studies, Political Science and Foreign Languages. Asian Studies Minor Topics include:
Cultural anthropology
International economics
Chinese language courses
Students may substitute language study, through courses at Stonehill or courses taken elsewhere, but they may only use two foreign language courses towards the minor. Appropriate languages include Chinese, Japanese, Korean, Hindi and Urdu. Other courses may be substituted with the approval of the Program Director.
Study Abroad
Studying abroad for a semester or a year is an excellent complement to the Asian studies minor. Stonehill students have attended programs in a wide range of venues, such as:
Beijing Center for Chinese Studies, Beijing, China
Sophia University, Tokyo, Japan
Yonsei University, Seoul, South Korea
Fudan University, Shanghai, China
Chiang Mai University, Chiang Mai, Thailand