Plan Your Visit
Our spring visit programs will help give you a better understanding of how Stonehill's expansive leadership and experiential learning opportunities equip students for success in a rapidly evolving and globally competitive world. See how our welcoming community, rigorous academics and mentoring professors help students reach their full potential.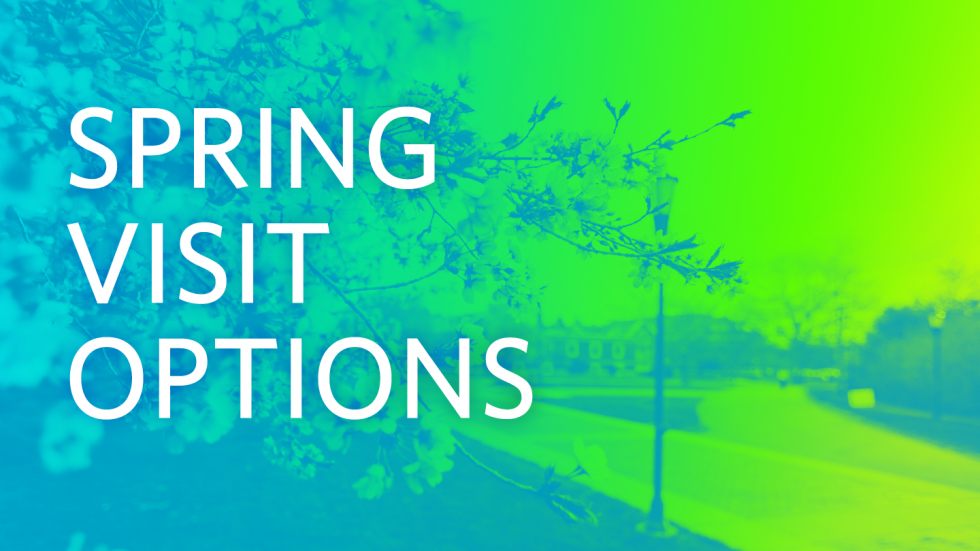 Virtual Visit Options for High School Juniors
Stonehill is currently offering virtual visit options for families of high school juniors interested in learning more about the College's welcoming community, academics and experiential learning opportunities. We hope to have opportunities to see our campus in person later this spring.
Take our self-guided tour online and you'll get a better understanding of how our compassionate community, rigorous academics and expansive leadership opportunities come together to provide you with a meaningful college experience.

If you are just beginning to explore Stonehill, we recommend starting with our Virtual Information Sessions. Offered once a week, these webinars serve as an introduction to Stonehill and touch on the College's mission, academic experience, student engagement and admission and financial aid.

These individual meetings will allow you to speak directly with your admission counselor. Counselor Connections are a great way to learn more about Stonehill while allowing us to get to know you more personally.
Contact Information
May Hall – 320 Washington Street, Easton, MA 02357
The Office of Undergraduate Admission assists students and families as they learn more about Stonehill and navigate the college application process.
The office of graduate admission assists prospective students as they explore graduate and professional opportunities offered at Stonehill College.