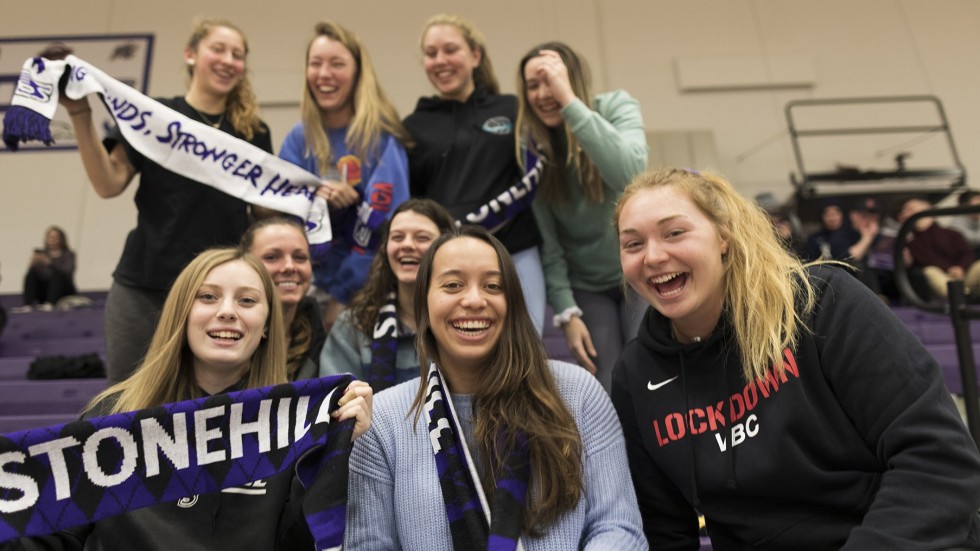 In marking the start of the new school year, students, faculty, staff and alumni are invited to gather at Academic Convocation to dedicate and rededicate themselves to the pursuit of learning and teaching.

Family Weekend is a time for family members of our Stonehill students enjoy our campus and experience what it's like to be a Skyhawk! This Weekend provides various events, athletic games, and different ways to engage in our campus community.

The annual Community Engagement Fair brings a wide range of community partners to campus in order to enable students and partners to engage with and learn from one another.
Stonehill's rigorous and well-rounded curriculum helps graduates launch careers as software engineers, web developers and systems analysts in numerous fields.

How Stonehill enhanced the curiosity and critical thinking skills at the heart of alums' podcasts.

DCPS Persists, a newly launched program, aims to provide college-bound D.C. Public Schools graduates with a support network to help them succeed in college.