Student Alumni Association
The Stonehill College Student Alumni Association (SAA) was founded by the Alumni Office in 1992 to serve as a link between the Stonehill community and alumni. The organization keeps alumni in touch with campus life and works to make present students aware of their future roles as alumni.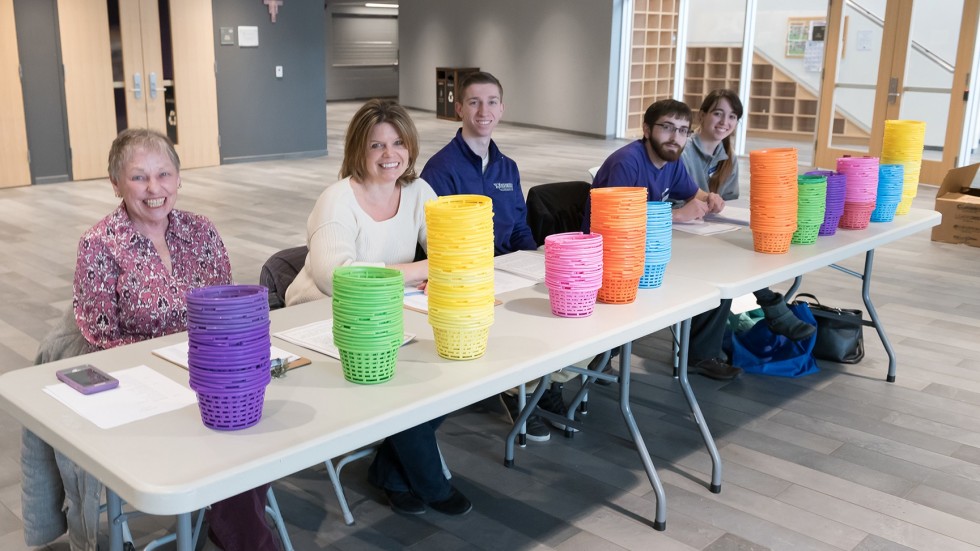 Members of SAA benefit by having the opportunity to meet prestigious alumni through their involvement with events sponsored by the Alumni Office and the Advancement Division. Members develop valuable leadership and communication skills and learn the importance of networking.
Programs & Events
The SAA works to "build a bridge" from students to alumni through student participation in programs and events.
Career Dinners
Ongoing Career Shadow Day
Alum Night in the Hill
New Grad Panel
Alumni Speaking Programs
Volunteer Opportunities
Students who participate in the SAA also have the opportunity to meet and network with alumni through volunteer opportunities during the year.
Alumni Networking Events
Children's Christmas Concert
Alumni Day
Easter Egg Hunt
President's Dinner
Reunion
Other Special Events
Boards & Committees
Nicole Walsh '23 -  President
Emily Lambrou '23 -  Vice President
Colton Varholak '23 -  Career Services Chair
Isabelle Calderone '24 -  Programming Chair
Bridget Fama '23 -  Public Relations Chair
Jacob Woznicki '24 - Administrative Coordinator
Mia Trainor '24 -  Volunteer Coordinator
Ryan Barry '24
Josephine Boeschenstein '24
Melissa Brady '24
Andrea Caradonna '23
Brandon Carroll '23
Emma Casey '24
Ryan Coutu '24
Cloe Dilworth '24
Eileen Durgin '25
Hailey Enos '25
Sophie Farnhill '24
Yara Fawaz '24
William Flanagan '25
Emma Gabel '23
Alvin George '25
Skylar Hanley '24
Emily Hartford '23
James Harwood '24
Erin Heffernan '24
Teaghan Herren '25
Lauren Hovestadt '23
Sean Jewett '23
Michael Kennedy '23
Kathleen Kilban '23
Lindsay Kreger '24
Katie Mills '23
Lorelie Murphy '24
Caroline O'Connor '24
Eleni Polymeros '24
Abigail Reed '24
Rena Ruggiero '24
Bridget Ryan '23
Jacki Sauer '23
Britney Savage '23
Callie Silvey '25
John Smith '24
Evan Turgeon '24
Tanner Walling '24
Priscilla Younes '24
Contact Information
Merkert-Tracy Building – 305
The Office of Alumni Engagement serves Stonehill College alumni through Stonehill Connect, an online community for alumni. Alumni Engagement runs the Alumni Travel Program, Reunion, Homecoming and a variety of in-person and virtual events throughout the year.