Why Meehan?
The Meehan School of Business empowers students to be adaptive, compassionate leaders in the fields of business, economics and healthcare management. It leverages the College's liberal arts foundation to foster the kind of creative thinking that helps students recognize and seize opportunities in a rapidly evolving global economy.
Breaking Ground on New Opportunities
The Meehan School of Business provides state-of-the-art classrooms and cutting-edge technology to foster collaborative learning, critical thinkers and leaders in their chosen fields. Inside the new Meehan School building, students will have access to a Bloomberg classroom, a capital markets room, a simulated boardroom and a think tank/makerspace. These features simulate experiences students can expect in the workforce. There are also group study spaces, faculty offices, GiGi's Cafe and outdoor patio spaces on both the north and south side of the building.
Our Approach
The Leo J. Meehan School of Business houses eight departments with nine majors in: accounting, economics, finance, healthcare management, international business, management, management information systems, marketing and sports management.
Our curriculum marries an undergraduate business education with experiential learning, leadership opportunities and a rigorous program in the liberal arts that sharpens more than a student's business instincts. We do this through cross-campus engagement and by creating an unusually caring academic environment with an intense focus on developing ethical leaders who will make an impact on their society at large.
The Meehan School of Business is an outstanding business program for talented faculty and students who understand the transformative power of a business education that inspires both the mind and the heart.
Collaboration: a Pathway to Success
The Meehan School of Business strengthens the already successful individual programs as faculty from all majors collaborate to help students view their field of study from multiple perspectives. This experience, combined with an emphasis on the development of leadership skills, gives students the best preparation to be ahead of the curve in their chosen fields and to fully understand a variety of business disciplines. Upon graduation, students will be empowered with an expansive portfolio of internships, externships, student research, service and study abroad opportunities.
Double Major or Minor Across Schools
Stonehill College students may declare up to two majors in addition to having one or more minors. These two majors, or a major and minor combination, can be across both the Meehan School of Business and the May School of Arts & Sciences. This allows students to enhance their well-rounded liberal arts education and facilitates intellectual growth.
Students in the business school can strengthen their education by pursuing another major or minor that will guide their career goals. For example, many students in the Economics Department will double major because it is compatible with almost any other major at Stonehill. Economics majors have also majored in philosophy, political science, history, mathematics and business administration disciplines, among others.
Alumnus Presents Major Gift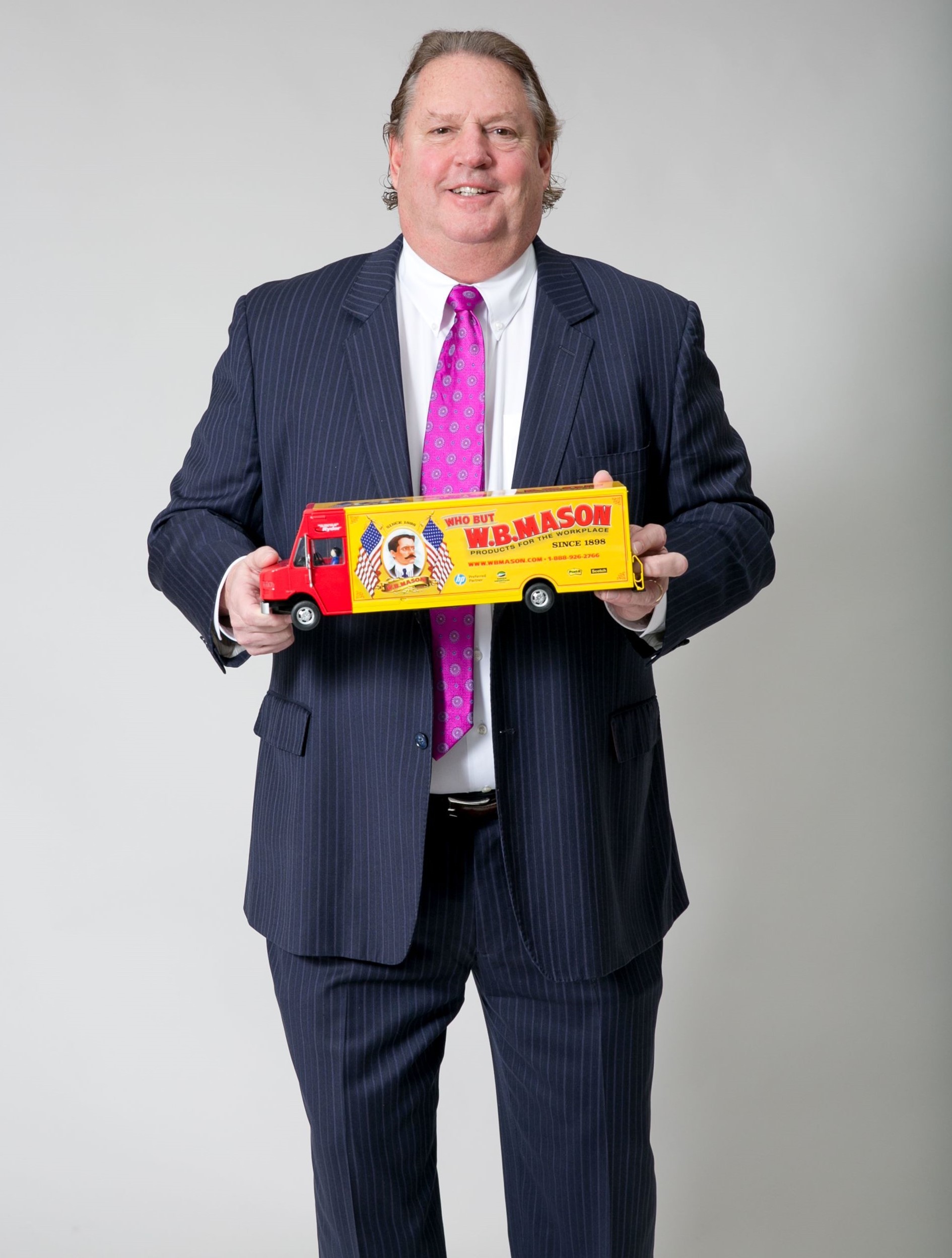 The namesake for the School of Business is the school's prime benefactor, Leo J. Meehan '75, president and chief executive officer of W.B. Mason Co., Inc. He and his company announced a $10 million gift that went toward the construction of the new building for the School of Business. The school was named after Meehan in recognition of his generosity.  
Meehan has served as CEO since 1994, overseeing the company's growth into the largest privately held office products dealer in the United States today. 
Meehan began his career with the W.B. Mason Company as a sales representative in 1975. He was appointed vice president of marketing in 1979, and became a partner in 1983. Beginning in 1987, he was responsible for day-to-day operations and strategic planning until his appointment as president. 
Meehan has been a member of the College's President's Council and Board of Trustees for many years. He resides in Cohasset, Massachusetts, with his wife Sara and children Sally and Tucker.
Sign up now to be added to our mailing list, and we will show you how Stonehill could become part of your story.

Our visit programs will help give you a better understanding of how Stonehill's expansive leadership and experiential learning opportunities equip students for success in a rapidly evolving and globally competitive world.

Stonehill College provides an exceptional learning experience for both undergraduate and graduate students. We invite you to review the process, requirements and application deadlines for our entry options.