Business Accreditations & Initiatives
Association to Advance Collegiate Schools of Business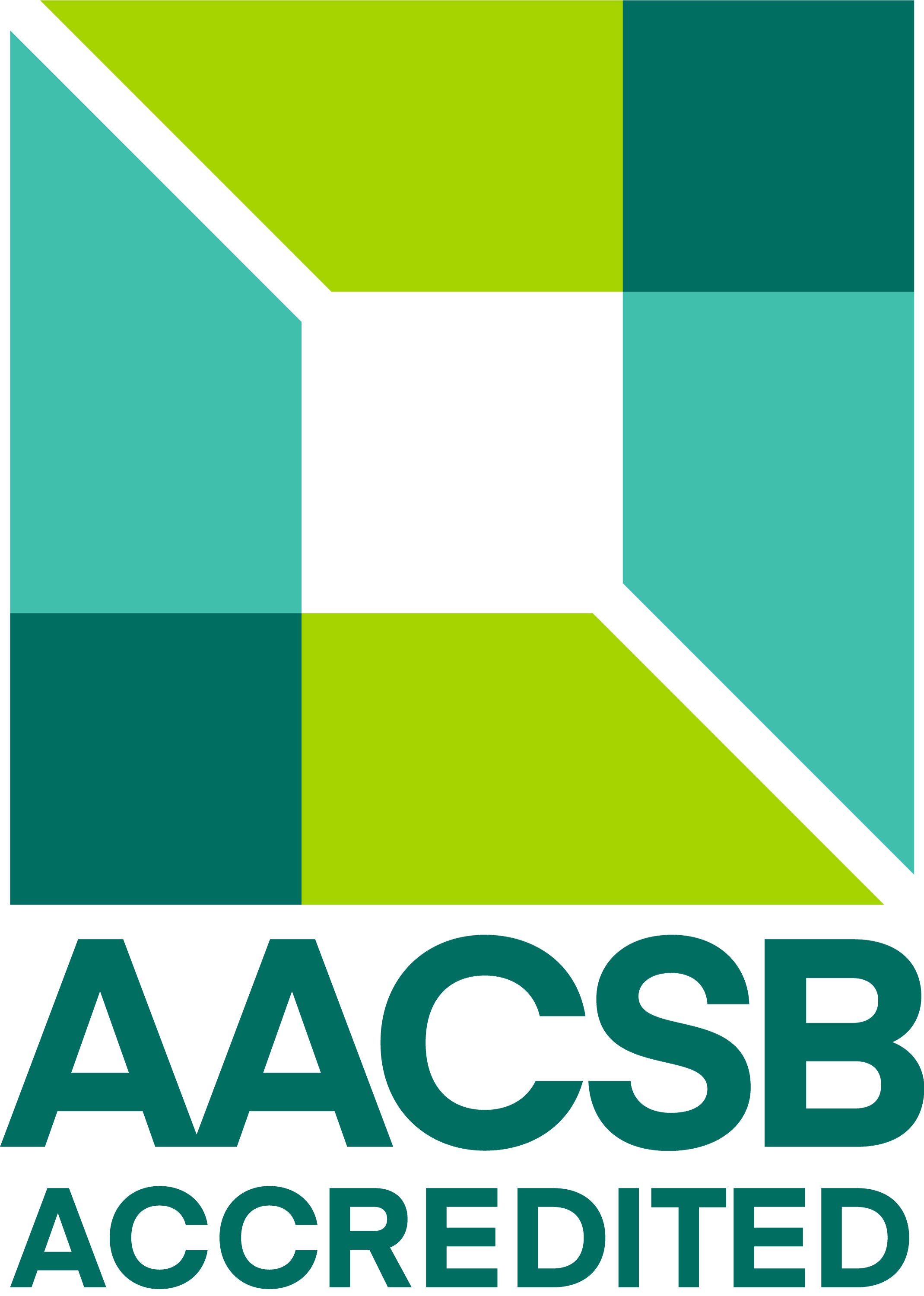 The caliber of Stonehill's Business programs has not only helped graduates launch successful careers, it has also garnered the attention of the world's leading business accreditation organizations.
The College has earned accreditation from The Association to Advance Collegiate Schools of Business (AACSB) International. With that distinction, Stonehill is among an elite group of higher education institutions that make up less than 5% of the world's business schools.
AACSB certification requires global awareness as a main goal of business education and it is an area in which Stonehill excels. We integrate globalization into the curriculum with the study of:
Foreign languages
World cultures
Religions
World economies
Political systems
Our focus on global awareness is reflected in the fact that Stonehill is ranked as one of the top baccalaureate institutions for study abroad programs.
CFA Recognition Program
Stonehill has been welcomed into the Chartered Financial Analyst Institute University Recognition Program. With this recognition, Stonehill has been acknowledged for incorporating the CFA Program Candidate Body of Knowledge into the Finance Program curriculum. The program positions students well to obtain the Chartered Financial Analyst designation, which has become the most respected and recognized investment credential in the world.
Stonehill College Inspire Finance Initiatives
The Stonehill College Inspire Finance Initiatives (SCIFI) is a multi-year course of study designed to enhance the critical thinking and analytical skills of participants through hands-on academic and security analysis experience. It combines a dynamic course of study with internships, mentoring and management of real-money to represent a truly differentiated experience for our students and alumni.
Envestnet On Campus Certification
The Meehan School of Business at Stonehill College has partnered with Envestnet to offer the Envestnet Institute On Campus program to any Stonehill student interested in a self-study course in the foundational knowledge in asset management and wealth management. The program is managed by Envestnet, a leading provider of integrated portfolio, practice management and reporting solutions for financial advisors and institutions. The program aims to build a bridge between the university environment and the asset and wealth management solutions industry by training talented students and better positioning them for employment.
Bloomberg Certification
Stonehill students are actively encouraged to participate in the online Bloomberg Certification training program. The Bloomberg Professional service is the world's leading interactive financial information network, seamlessly integrating the very best in real-time data, news and analytics. The use of Bloomberg has become an integral part of research and management within the business community, and Stonehill faculty have embraced the use of this service as part of the curriculum.