Student Research
There are several opportunities for students to get involved without ever having to leave campus. Students can get real hands-on experience through a number of different programs and initiatives.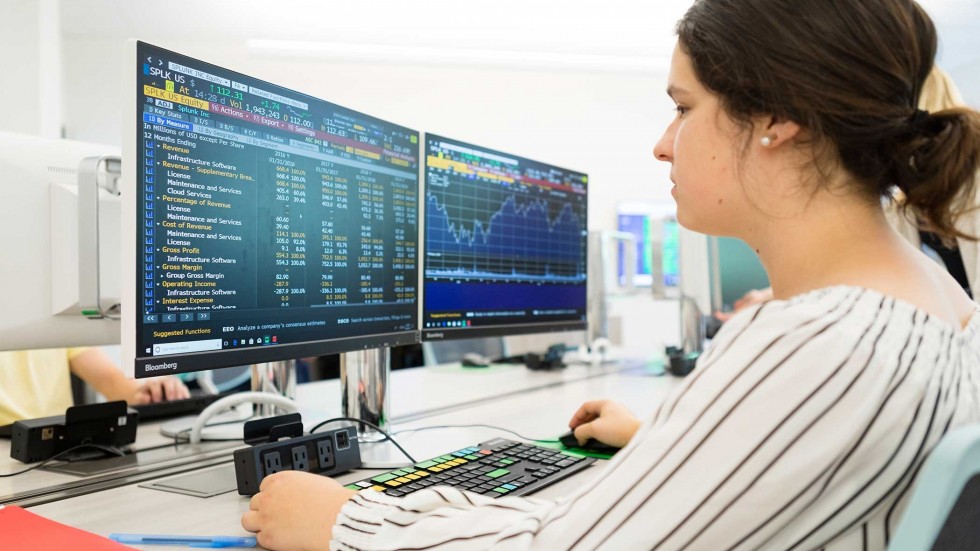 Stonehill Undergraduate Research Experience (SURE)
The Stonehill Undergraduate Research Experience (SURE) is an opportunity for students who have completed their first year at Stonehill to conduct full-time research under the guidance of and in collaboration with an experienced faculty researcher.
This experience is available to all disciplines including those in the Meehan School of Business. It will help define many students' career choices. SURE Scholars and their faculty mentors receive a stipend for an 8-or-10-week full-time summer session.
SCIFI Program
The Stonehill College Inspire Finance Initiatives (SCIFI) is a multiyear course of study designed to enhance students' critical thinking and analytical skills. Students conduct hands-on academic and security analysis. It combines a dynamic course of study with internships, mentoring and management of real money to represent a unique real-world experience for students.
Healthcare Supply Chain Management Initiative
The Healthcare Supply Chain Management Initiative expands on the healthcare administration department's focus on providing an efficient, reliable and prompt distribution process for medical goods from raw materials to the finished product. It provides internship opportunities and workshops for students to learn firsthand the challenges of the industry in the real world.
Data Analytics Boot Camp
A winter session boot camp course will provide both juniors and seniors with a strong initial foundation in business analytics skills.
Students will do preparatory work such as reading and some practice before the boot camp. During the course, the student will learn topics such as:
Day 1: Basics of data analytics and analysis software
Day 2: Data gathering and preparation
Day 3: Query development and SQL
Day 4: Data mining techniques
Day 5: Visualization and data storytelling
After the weeklong boot camp, students will complete a project of their own, using either data assigned to them by the professor or data they find themselves.