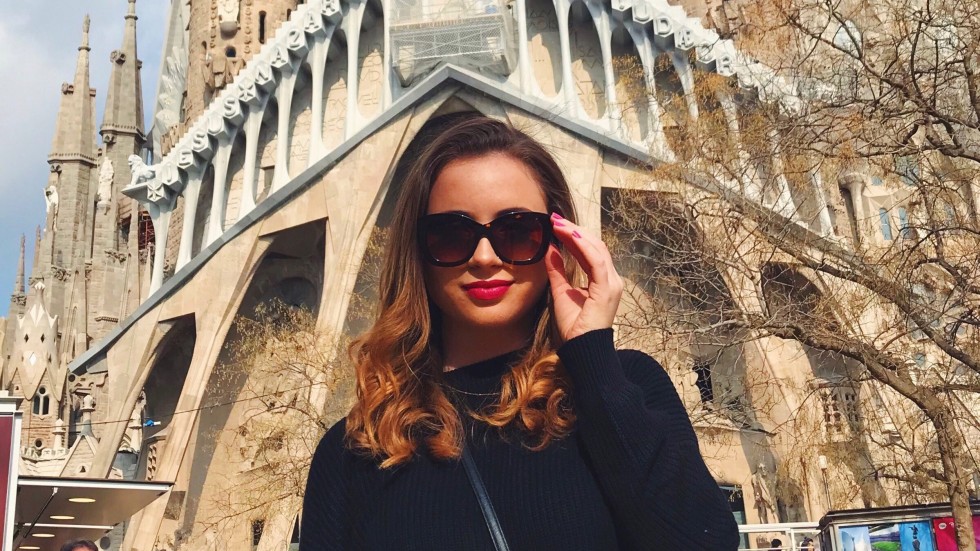 Go Where Knowledge Lives
We know there's more to life and learning than what exists within the walls of our campus. That's why we encourage our students to seize every opportunity to go out and find knowledge at its source. 32% of the Class of 2019 spent at least one semester abroad. Students from all majors can choose from study abroad programs in more than 45 countries.
The College's study abroad program allows students to discover the world in the pursuit of knowledge, humanity and service.
Study Abroad Opportunities
Below are some programs in which our students have participated.
Students studying international business can travel to Budapest, Hungary, and attend Corvinus University. All courses, with the exception of Hungarian, are offered in English. Students can volunteer in an English-language classroom at a local high school and receive a certificate for participation.
The Danish Institute for Study Abroad (DIS) is located in Copenhagen and offers courses for students majoring in public health, medical practice and policy. This makes it an ideal choice for healthcare administration majors. Students have the option to work as a public health research assistant while in Copenhagen. There are also programs for international business majors.
Spend a semester in Shanghai at Fudan University, one of the most prestigious universities in China. Classes are taught in English with a variety of courses available, including business courses. Students can also study Mandarin, the most widely spoken language in the world. You can also complete a part-time internship in business, marketing or event management.
The business program at the Grenoble École de Management is included in the Financial Times' Top 50 European Business Schools. It has been recognized by accreditation boards of the Association to Advance Collegiate Schools of Business (AACSB), the Association of MBAs (AMBA) and the European Quality Improvement System (EQUIS). Classes are taught in English. Students must take French, and have at least half their credits in business classes.
Students can study abroad in Dubrovnik, Croatia. Courses focus on international relations, diplomacy and international business. Libertas International University features faculty from around the world representing ambassadors, ministers, economists and CEOs, among others.
The London School of Economics is an institution at the cutting edge of research in the social sciences, including economics. Industry and government leaders from around the world come and speak to students on campus about economic or political policy. The economics classes offered are intensive and mathematical in nature.
Students can spend a semester in the city-state of Singapore at the Singapore Management University, one of Asia's top business schools. The accounting and finance as well as the business and management programs are ranked 50th globally. It is accredited by the Association to Advance Collegiate Schools of Business (AACSB) and the European Quality Improvement System (EQUIS).
University College Dublin (UCD) is the largest university in Ireland. The Quinn School of Business is rated one of the best business schools in Europe and is accredited through the Association to Advance Collegiate Schools of Business (AACSB) and the European Quality Improvement System (EQUIS).
Stonehill has a program affiliation with University College Dublin. The program is specially tailored for healthcare administration students. It provides placement opportunities such as:
Hospitals
Occupational and Physical Therapy
Psychology Research
Adolescent Rehabilitation Clinics
AIDS Awareness
Policy Organizations
Social Services/Outreach
Students can study business, economics, finance, global studies and management at the University of Economics, Prague (VŠE) in the Czech Republic. It is the largest public university of economics in the Czech Republic. VŠE is ranked by the Financial Times annually and has been appraised for several years by the Eduniversal Ranking project as one of the best business schools in Central and Eastern Europe.
At the Universidad Nebrija in Madrid, Spain, students can study the Spanish language, business and humanities. Students can take classes in English and in Spanish within their language level. Students will take a Spanish class as well as several other business classes.