Laptop Requirements for Business Students
All business majors should purchase a laptop computer. This includes all accounting, finance, international business, marketing, management (general and MIS), sports management, undeclared business and healthcare management majors.

The Meehan School of Business requires that students purchase a Windows PC laptop, and not an Apple. There are several software applications in various courses that will only run on a computer running Windows. Therefore, to set our students up to be successful in their classes, the School requires that all business students purchase a Windows PC laptop.
Purchasing Guidelines
The guidelines below will assist in purchasing a laptop that will serve students well throughout their four years at the college. While the brand name of the laptop is not of great importance, we have found that laptops from HP, Lenovo, and Dell provide the best value for money, and come with all the features students will need. No matter which laptop you purchase, we strongly recommend that you purchase an extended warranty with accidental damage protection.
If you will be purchasing a laptop from a retail store, we recommend printing out this page and bringing it with you. If you are at all confused about your options, ask a sales associate when you get to the store.
Processor: Processor: Intel i5 or i7 (13th Generation)
Memory (RAM): 16 GB
Storage (Hard Disk): 256 GB SSD minimum
Screen Size: 14" or 15"
Operating System: Windows 11
HP Spectre x360, HP Envy x360, HP Elite Dragonfly
Lenovo ThinkPad, Lenovo Yoga
Dell XPS, Dell XPS 2-in-1, Dell Latitude
Do not buy an Apple or Chromebook laptop.  Several courses in the business program utilize software that only runs in Microsoft Windows, not to mention, most businesses use Windows PCs.  Students must learn how to use the Windows operating system.
Avoid heavy laptops. We recommended purchasing a laptop that weighs under 5 lbs.  Remember that you will most likely carry this laptop around campus all day.
Avoid laptops that use mechanical hard disks (spinning disks). When you look at the specification for the laptop's storage, be sure you see the letters "SSD" next to the size (e.g., 256 GB SSD).  If you are unsure, ask the vendor before purchasing.
Avoid laptops with battery lives under 5 hours.  Not all classrooms on campus have easy access to plugs.  Your laptop should be able to last you through the day.
Avoid purchasing refurbished, renewed, or clearance laptops. Purchasing a new laptop ensures that you are purchasing the latest generation of technology.  Older laptops may contain older processors, slower memory, and mechanical hard disks.
Do not purchase additional software.  All students are provided with all the software they need.  This includes Microsoft Office.
Contact us with any questions about laptops.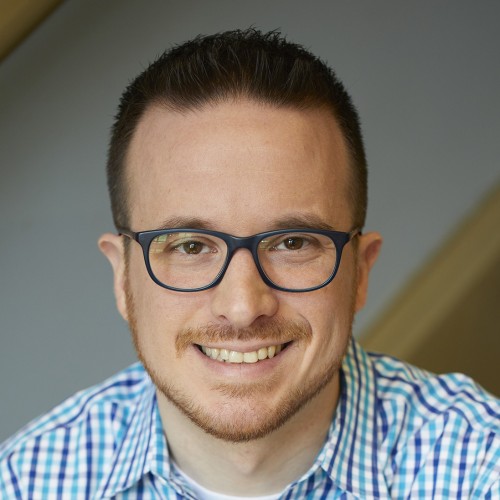 Associate Professor of Business Administration, Management & Business Analytics Chair, Management Information Systems Program Director, Data Analytics Minor Program Director