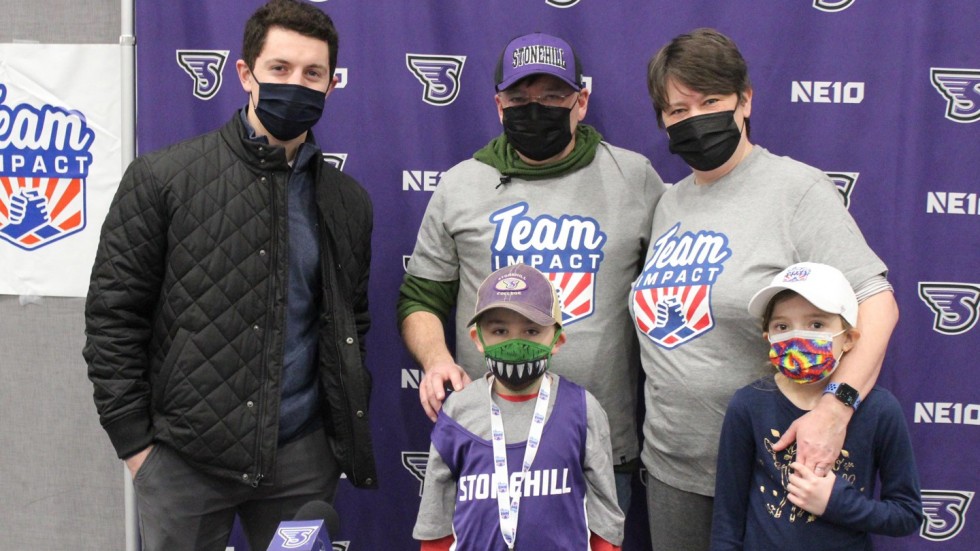 Spring 2022 - Skyhawk Talk
Showing Up
Throughout high school, John Day '23 recalls seeing Team IMPACT stories on the news and sports channels. While he didn't know specifics about the program, he did know that—if he was fortunate enough to play a college sport—he would want to get involved.
"Once I became a Skyhawk and was exposed to the College's Team IMPACT program, I wanted to participate in any way that I could," says Day, a member of the men's ice hockey team.
A national nonprofit organization, Team IMPACT matches children facing serious illness and disability with college sports teams across the country.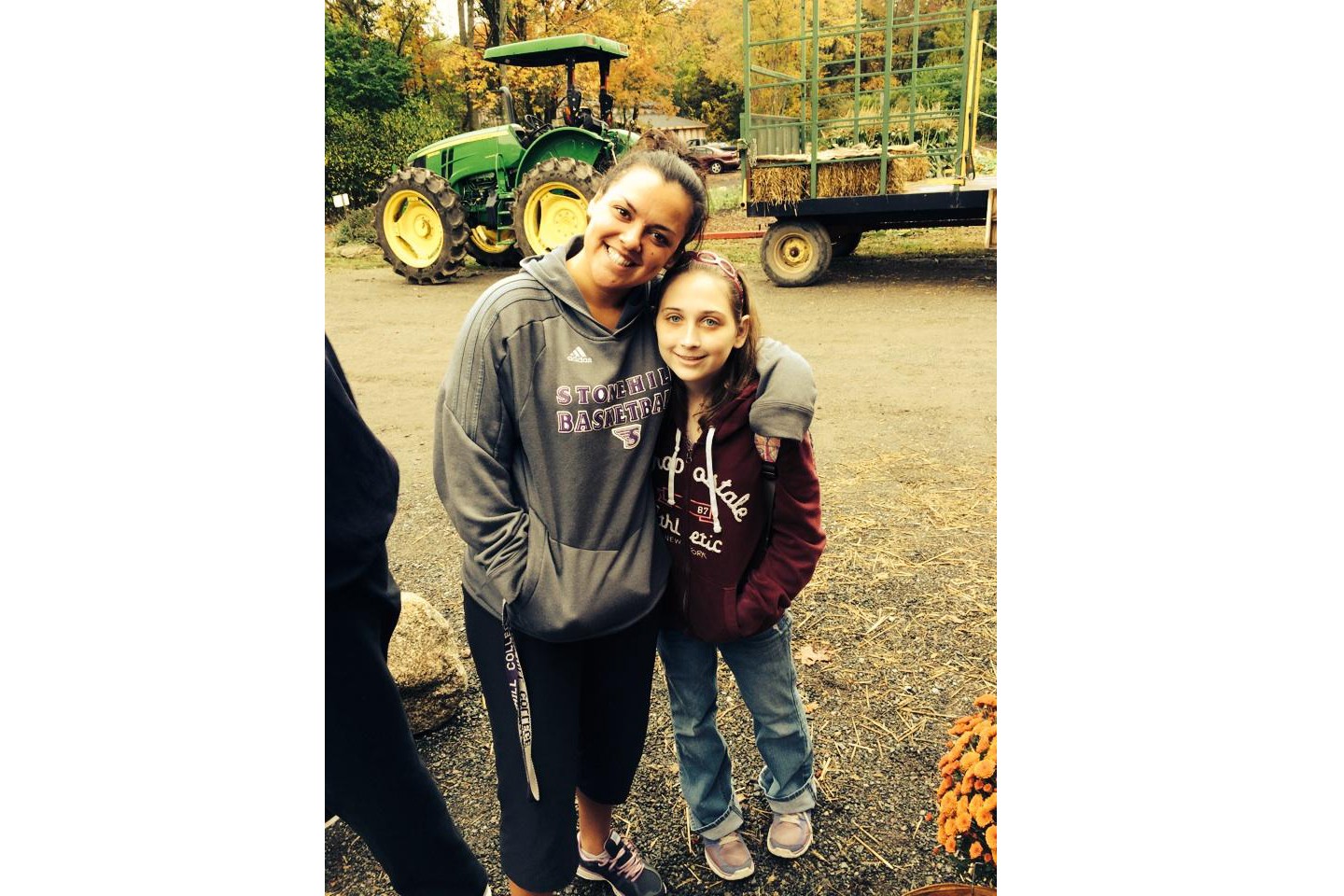 Stonehill first started working with the program in 2012, when women's basketball signed a Team IMPACT player. Now more than 20 players have been signed across 13 Skyhawk programs.
Children in the program aren't just a part of the team, they are also given a specialized game plan in order to help them build confidence and achieve their goals while being surrounded by the support of a college team.
For Day, the value of Team IMPACT cannot be overstated. "It is evident how impactful the program is on the children involved," he says. "It also allows student athletes to see beyond their team or sport while gaining an understanding of the adversity that people face every day. We have a chance to make a real difference."
In January, Stonehill and Team IMPACT announced a two-year partnership, with the goal of further establishing and strengthening their long-lasting relationship.
"This partnership is centered around each organizations' core values and mission of promoting empathy, resilience, camaraderie and excellence, while providing the student-athlete with development that is focused on the whole person," says Athletic Director Dean O'Keefe '94.
 Day has experienced this development firsthand. In 2020, he became a Team IMPACT fellow, working in conjunction with Stonehill Athletics to raise awareness of the program and organize draft day ceremonies. He will continue this position through his senior year.
"All the kids who are a part of Team IMPACT are the bravest, most perseverant kids I've ever met, and they show up to every single practice or game with a big smile," Day says.
"They really put things into perspective, if a team has had some bad losses or someone is having a bad day. If these kids can show up with a smile on their face, so can we."
Stonehill Alumni Magazine