Spring 2022 - Alumni Community
Babies
Katelan (Camara) '06 and Steven Antunes, Swansea, son, Zachary Laurence George, 11/15/21
Margaret (Norden) '07 and Matthew '04 Rogers, Duxbury, daughter, Margaret Grace, 5/30/21
Stephanie (Perri) '08 and Timothy Ahearn, Bellingham, daughter, Penelope Elizabeth, 9/1/21
Meaghan (Sweeney) '08 and Benjamin Rabinovitch, Sagamore Beach, son, Crew Max, 11/22/21
Sara (Schock) '09 and Brian Lehane, Malden, daughter, Rose Jeanette, 5/26/21
Heather (Wofford) '10 and Jeff Danzig, Brooklyn, N.Y., daughter, Eloise Marie, 4/29/21
Erica (Carmody) '11 and Jonathan Janiec, Boston, son, Lukas Richard, 2/17/21
Lora (Hanley) '11 and Jamie Levenseler, South Thomaston, Maine, son, Calvin Patrick, 6/17/21
Molly (Mattern) '11 and Joseph '11 Urban, Norwell, son, Jack Richard, 6/13/21
Marissa (Moniz) '16 and Jeremy Collins, Warren, R.I., son, Hayden Samuel, 1/14/21
Want to submit a wedding or baby photo?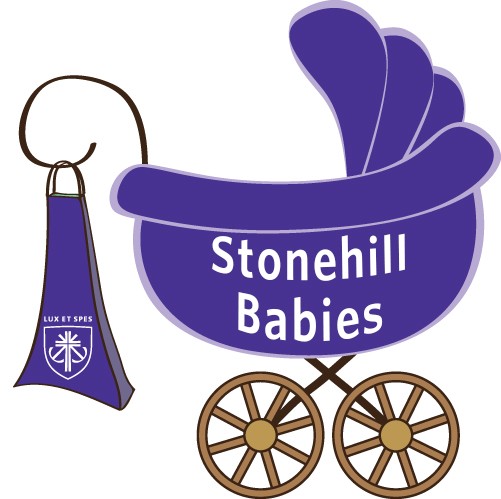 Here's how:
Visit our Keep in Touch page to complete the form and upload your photo.
To be considered for publication, upload digital photos in .jpeg format, at least 2 MB in size. The person submitting the photo must be part of the wedded couple or parent of the baby and a Stonehill graduate. Because of space limitations, not all photos submitted will be included in the magazine.
Stonehill Alumni Magazine