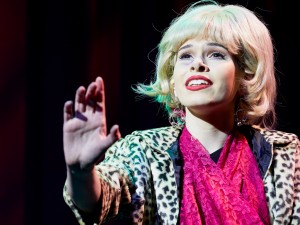 The Arts Take Center Stage
More musicals and professional development are at the heart of a reimagined Visual & Performing Arts program that enhances both intellectual flexibility and the experiences students need to thrive in their pursuits.
READ THE STORY
Students whose interests span traditional disciplines have the ability to form their own program of study using the cross-disciplinary concentration. Students in this concentration share the same core as all performing arts students, but can select classes from between theater, dance and music. Education double-majors find this especially useful in that it prepares them for a career in education where they will "wear many hats."
Related Pages