Wall Street Journal's New "Value Added" Formula Rockets Stonehill Higher in National Rankings
Stonehill moved up 62 places in this year's WSJ "America's Best Colleges 2024" rankings, putting it in the top 12 among Massachusetts schools.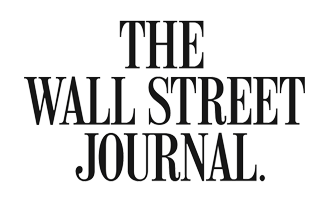 A growing movement to judge colleges and universities more on "value added" than prestige and endowment size helped Stonehill College gain substantial ground in the Wall Street Journal's "America's Best Colleges 2024" rankings.
"We've expanded the importance of student outcomes: graduation rates and graduate salaries," writes Harry Carr, the Journal's ranking editor. "Critically, we now put greater emphasis on measuring the value added by colleges—not simply measuring their students' success, but focusing on the contribution the college makes to that success."
That new emphasis rocketed Stonehill up 62 spots over last year's WSJ ranking, moving it to No. 157 from No. 219 in 2022. According to the National Center for Education Statistics, there are 2,637 four-year colleges in the country, which essentially puts Stonehill in the top 6 percent nationally.
This year, scores in the Journal's ranking are based on three factors: student outcomes, accounting for 70% of the rankings; the learning environment at 20%; and diversity, at 10%.
How WSJ ranked the top Massachusetts Colleges and Universities
| No. | School Name | Rank (Nationally) |
| --- | --- | --- |
| 1 | Massachusetts Institute of Technology, Cambridge | 2 |
| 2 | Harvard University, Cambridge | 6 |
| 3 | Amherst College, Amherst | 8 |
| 4 | Babson College, Wellesley | 10 |
| 5 | Williams College, Williamstown | 31 |
| 6 | Boston College, Chestnut Hill | 45 |
| 7 | College of the Holy Cross, Worcester | 60 |
| 8 | Worcester Polytechnic Institute, Worcester | 61 |
| 9 | Wellesley College, Wellesley | 117 |
| 10 | University of Massachusetts, Lowell | 137 |
| 11 | Northeastern University, Boston | 138 |
| 12 | Stonehill College, Easton | 157 |
| 13 | University of Massachusetts, Amherst | 190 |
| 14 | Boston University, Boston | 200 |
| 15 | Brandeis University, Waltham | 223 |
| 16 | University of Massachusetts, Boston | 242 |
| 17 | Suffolk University, Boston | 244 |
| 18 | Bridgewater State University, Bridgewater | 281 |
| 19 | Mount Holyoke College, South Hadley | 282 |
| 20 | Tufts University, Medford | 287 |
| 21 | Smith College, Northampton | 312 |
| 22 | Clark University, Worcester | 367 |
See full Wall Street Journal "America's Best Colleges 2024" rankings