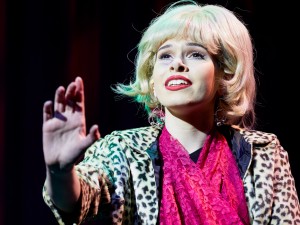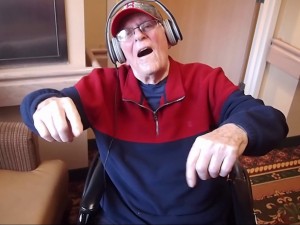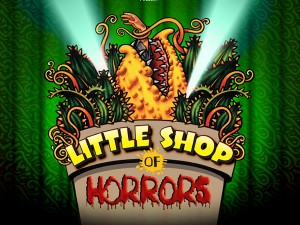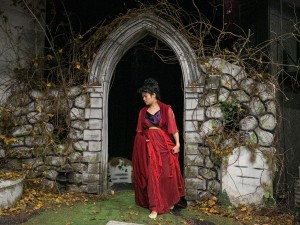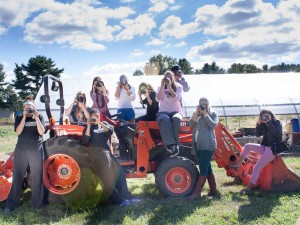 The Arts Take Center Stage
More musicals and professional development are at the heart of a reimagined Visual & Performing Arts program that enhances both intellectual flexibility and the experiences students need to thrive in their pursuits.
READ MORE
Stonehill students give gift of music, memory to Alzheimer's patients
When Emily Damore '19 of Abington, Massachusetts decided to volunteer at the Life Care Centers of America's (LCCA) Soundtrack of Life program, she knew it would be a good experience for her resume. What she didn't realize is that it would change her appreciation for music and her outlook on life…
READ MORE
Stonehill Students Grow Skillset While Performing Hit Musical "Little Shop of Horrors" November 15-18
Stonehill Theatre Company continues to challenge students to grow as performers with increase in musical theater productions like "Little Shop of Horrors."
Read More
How To Wake Up
To highlight the struggle many of us have with personal issues and tensions, the Visual & Performing Arts Department asked members of the Stonehill community to share their fears and vulnerabilities, exploring what makes individuals feel safe, strong or scared.
The Science and Soul of Art
From making paint with kitchen ingredients to creating an authentic fresco on-site at a villa in Italy, Stonehill immerses students in a multifaceted exploration of art.
Read More
Designed for Success
From publishing and advertising to screen-based design, Stonehill's graphic design students graduate with a distinct advantage thanks to extensive internships, a professional design studio on campus and professors with deep roots in the field.
Read More
Firm Grounding in Theater Continues to Open Doors for Jeanine Kane '91
Jeanine Kane '91, English major and theatre arts minor, took part this summer in a theatrical production of "King Lear" and says her experiences in the classroom and on the stage at Stonehill helped her succeed in the role and many others she has had since graduating.
Stonehill Graduate Wins International Logo Design Award For 2016 International AIDS Conference
Stonehill alumnus John Hanawalt '10 has won an international logo design contest for his submission for the 2016 International AIDS Conference to be held in South Africa in July.
Senior Design Annual
The Senior Design Annual showcases the work of Stonehill's senior graphic design students. The theme for this year's showcase is the Pantone color system.
Handel's Messiah
The Stonehill College Concert Ensemble and Collegiate Chorale proudly presented Handel's Messiah on Sunday, December 7, in Alumni Hall. Hundreds of family members and friends of the Music Program attended this spectacular performance.
Children's Christmas Concert
The Stonehill College Concert Ensemble and Collegiate Chorale welcomed families from the Wounded Warrior Project and campus community to the Annual Children's Christmas Concert on Saturday, December 6, in Alumni Hall.
Rolling Stonehill
This semester's edition of the Rolling Stonehill, our student-run culture magazine, is here! Check out Stonehill student's "no-filter" take on culture, literature, music, film, art, and more.
Graphic Design Graduates Present at DxB Conference
Four alumni of the Stonehill College graphic design program recently participated in Design Exchange Boston (DxB), a two-day design and innovation conference held at District Hall in Boston, Massachusetts, September 27-28, 2014.
Senior Soloists Captivate at Spring Concert
Nicole D'Angelo '14, Rebecca Leising '14 and Katie Stiles '14 sparkled at the 2014 Stonehill College Concert Band and Orchestra Spring Concert, Sunday, April 27. As featured soloists, they demonstrated considerable musical ability as each played a Mozart wind concerto.
Documentary Photography Down on the Farm
Students in Adam Lampton's Documentary Photography class recently spent some time on The Farm at Stonehill. Lampton, an assistant professor of Visual Arts, asked the class to spend the first weeks of the semester documenting the day-to-day operations of The Farm.
By stressing this integrated approach to learning in the arts, the Visual & Performing Arts Department is unique among undergraduate programs in that it mirrors the contemporary professional world, where graduates will find a culture of professional diversity and disciplinary overlap. Students will prepare for a life in which those who have the depth of experience and training are able to navigate between traditional roles and solve problems, all while passionately pursuing their dreams.
Gaining Appreciation Through Perspective
In all of our courses, students gain an appreciation for the modes through which artists have addressed essential aspects of the human condition in various cultures and during different historical periods.
We offer a curriculum that combines rigorous academics with experiential learning, allowing our students to explore their own creative potential with hands-on study of specific techniques.
The Visual & Performing Arts Department offers three majors:
Arts & Visual Culture, B.A.

Arts Administration Concentration
Studio Arts Concentration
Visual Studies Concentration

Graphic Design, B.A.
Performing Arts, B.A.

Dance Concentration
Music Concentration
Theatre Concentration
Cross-disciplinary Concentration
Art as Social Catalyst
The Department of Visual & Performing Arts expands the definition and activities of traditional arts to include art as a form of outreach and as a social catalyst, where students are engaged in social service and mentoring in local communities.
Such outreach and mentoring work is a reflection of Stonehill College's Congregation of Holy Cross values, which call on us to serve the communities in which we live, learn and work.

This is seen in programs such as Stonehill's Arts Outreach, which pairs middle school-age students with Stonehill mentors to explore topics in studio arts, dance or the performing arts. The program has been serving local youth for more than a decade and continues to grow in scope and effectiveness.
Similarly, InHouse Design, our student-run graphic design service, regularly does work for nonprofit groups and Community-Based Learning programs.
A Supportive Environment where Deep Bonds are Formed
As might be expected, our Visual & Performing Arts faculty comprises working artists, musicians, historians and graphic designers, all of whom are deeply committed to the kind of mentoring and guidance that allows students to find success both in the classroom and in careers.
In addition, students will find that Cushing-Martin Hall, which houses many of our studios and classrooms, fosters the creation of close-knit artistic communities, mainly because Visual & Performing Arts students typically work there on projects during the evening hours, forging strong bonds of friendship and sharing ideas and observations.