Meet the Dean
As a political science professor and former department chair, Peter Ubertaccio brings extensive leadership experience to his role as dean of Stonehill's May School of Arts & Sciences.
Peter Ubertaccio was appointed Dean of the May School of Arts & Sciences in 2017 after serving as Director of the Martin Institute for Law & Society, Chair of the Department of Political Science & International Studies, and Associate Dean for Interdisciplinary Studies.
An expert on American political development, political parties and institutions, his scholarly work has been featured in the Routledge Handbook of Political Management, Winning Elections with Political Marketing and the Routledge Handbook of Political Marketing. He contributed to the centennial issue of the American Political Science Review with an analysis of Woodrow Wilson's contribution to the field of political science, "Wilson's Failure: Roots of Contention About the Meaning of a Science of Politics."
He is the author of the CQ Press Career Guide for Students in Global Politics and the CQ Press Career Guide for Students in American Politics (Sage, 2018).
Dean Ubertaccio is a graduate of the Catholic University of America in Washington, D.C. with a B.A. in Politics, and he received his Ph.D. in Politics from Brandeis University in Waltham, Massachusetts. He is President of the Board of Directors of the JFK Hyannis Museum Foundation and is on the Board of Advisors of the St. John Paul II High School in Hyannis. A native of Morristown, New Jersey, he and his family live on Cape Cod.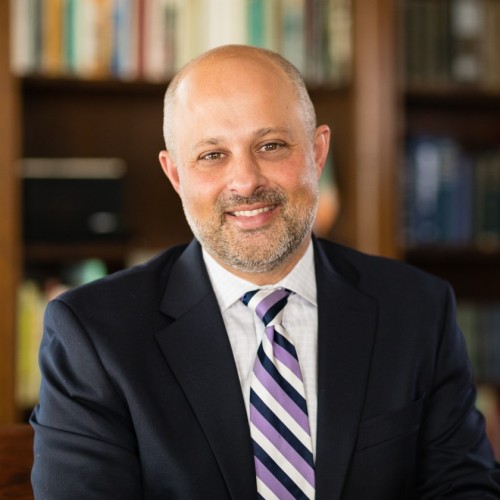 Dean of the Tom & Donna May School of Arts & Sciences
May School of Arts and Sciences