Honor Society Affiliations
With 23 honor societies on campus, 17 of which are open to students in the May School of Arts & Sciences, students will have room to grow, no matter their passion.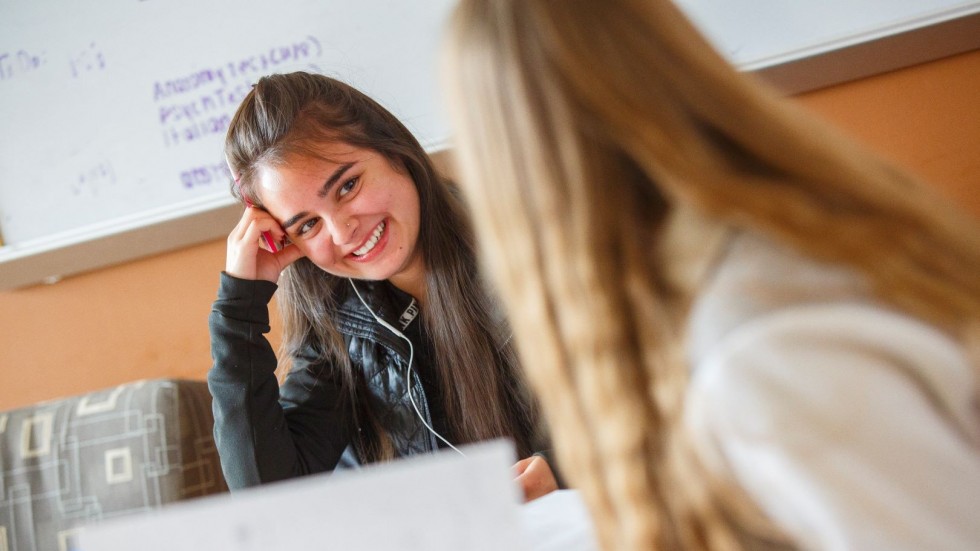 Clubs and Organizations
Students in the May School of Arts & Sciences are encouraged to join clubs and honor societies on campus. These clubs regularly host meetings, guest speakers and networking events. Stonehill offers more than 80 clubs and organizations.
Honor Societies
Alpha Kappa Delta, the international sociology honor society, seeks to acknowledge and promote excellence in scholarship in the study of sociology, the research of social problems, and other social and intellectual activities that lead to improvement in the human condition.
Alpha Psi Omega is the national theater honor society. 
Founded in 2004 at Stonehill College, the Edwin H. Sutherland Criminology Honor Society is named after the father of modern criminology. The society endeavors to foster a community of young scholars dedicated to enhancing their understanding of the causes, prevention, control, and treatment of crime and delinquency.
Kappa Delta Pi, the national honor society in education, recognizes students who have shown evidence of outstanding academic achievement. The campus chapter is Alpha Gamma Beta.
Kappa Mu Epsilon is the national honor society in mathematics.
Stonehill's campuswide honor society, Lambda Epsilon Sigma recognizes students from all areas of study. Students who have demonstrated a well-rounded thirst for knowledge are invited to apply.
Campus chapter Alpha Omega is part of the national communication honor society, Lambda Pi Eta, recognizing outstanding scholastic achievement in communication studies.
Stonehill College is a charter member of Nu Rho Psi, the national honor society in the field of neuroscience. Students are selected for membership in Nu Rho Psi based on their superior scholarly accomplishments as well as their excellent work in the laboratory.
Nu Rho is the Stonehill College chapter of Phi Alpha Theta, an international honor society in history.
Phi Lambda Upsilon is the national chemistry honor society.
Campus Chapter: Nu Gamma
Pi Delta Phi is the National French Honor Society for undergraduate and graduate students at accredited public and private colleges and universities in the United States.
Pi Sigma Alpha, the honor society for recognition of the study of politics, was founded in 1920 and has more than 460 chapters nationwide. Candidates must achieve distinguished grades in the study of politics.
Psi Chi is an international honor society in psychology. The organization was founded in 1929 for the stated purpose of "encouraging, stimulating, and maintaining excellence in scholarship and advancing the science of psychology."
The campus chapter Lambda Rho is part of Sigma Delta Pi, the national honor society for Spanish.
Sigma Iota Rho is the honor society for international studies.
Sigma Tau Delta is the international English honor society. Its key purpose is to confer distinction upon students engaged in the study of English and English literature at the undergraduate, graduate and professional studies levels.
Sigma Zeta is the national science and mathematics honor society. The campus chapter is Alpha Rho.
Theta Alpha Kappa is the national honor society in religious studies and theology. The Alpha Gamma Eta chapter at Stonehill College was established in 1996, joining more than 100 TAK chapters at colleges and universities throughout the United States.