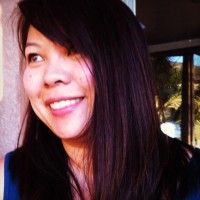 Liza A. Talusan, M.A.
Director
Email: ltalusan@stonehill.edu
Phone: 508-565-1409
Liza A. Talusan is the Director of Intercultural Affairs and has diverse experience in both teaching and educational administration. Ms. Talusan earned her Bachelor of Arts in Psychology and Child Development from Connecticut College, her Master of Arts in Higher Education Administration and Student Affairs from New York University, and her Human Resources Certificate from Stonehill College. She is currently a doctoral candidate at the University of Massachusetts Boston in the Educational Leadership and Higher Education Administration program.
In addition to her experience in residence life, student activities, multicultural advising, and student affairs, Liza has taught at the K-12 level, coordinated teaching and learning programs, and ran outreach programs for students in academic need. Liza has gained unique insight into the Stonehill community having served as the Assistant Dean of Admissions and Enrollment, focusing on Multicultural Recruiting (2004-2005) and as the Associate Director of Career Services (2005-2007). Ms. Talusan volunteers in the non-profit sector through her work as the former Co-Chair for the Board of Directors for ASPIRE (Asian Sisters Participating in Reaching Excellence), as an active family speaker for Camp Sunshine, as the founder of Retinoblastoma New England (RbNE), and as a Peer Leader in the Asian Breast Cancer Project. She is the current chair of the Connecticut College Alumni of Color committee of the Alumni Board which seeks to build partnerships with professionals from diverse background with undergraduate students. Ms. Talusan also served as the Educational Partner/Co-Director for Coaching For Change, a non-profit organization that seeks to reduce the high school drop out rate and increase youth employment and educational persistence in urban communities.
Ms. Talusan's work is rooted in learning outcomes, educational theory, identity development and needs assessment in order to create and support a culture of inclusiveness at Stonehill. She is a wife, mother of three, and an active writer and blogger on topics ranging from parenting to inclusion to cancer. And, when not parenting, working, studying, writing, facilitating workshops, and training for half-marathons, Ms. Talusan can be found singing, songwriting and playing the acoustic guitar!
Amanda Huggon-Mauretti, M.S.
assistant director
Email: ahuggonmauret@stonehill.edu
Phone: 508-565-1409
Mrs. Huggon-Mauretti joined the Office of Intercultural Affairs in December 2014 after serving more than a decade at Massasoit Community College in areas of admission and enrollment, student services, and academic success. Mrs. Huggon-Mauretti earned her Bachelor of Arts in Psychology from the University of Massachusetts Dartmouth and her Masters Degree in Organizational Management and Leadership from Springfield College School of Human Services. Mrs. Huggon-Mauretti is a practitioner who has dedicated her professional career to students, access, equity, and justice. She has served locally with Brockton's Promise and serves as a member of the National Coalition Building Institute (NCBI) Campus team. Her presentations with outside organizations have focused on issues of college access; addressing stereotypes and biases; reflective practice; ethical leadership; and building post-secondary partnerships.
Because of the depth and breadth of her experience in higher education, Mrs. Huggon-Mauretti contributes to the Stonehill community by creating, developing and sustaining partnerships both here at Stonehill and with the local community. She has expertise in team building, training and workshop development (particularly around financial aid and access), and student development. Mrs. Huggon-Mauretti also fills a unique need in that she has extensive experience working with students who are returning-to-college, transfer students, and students for whom college did not follow traditional trajectory.
Mrs. Huggon-Mauretti's responsibilities at Stonehill include supporting and empowering students at Stonehill who are interested in and involved in diversity and inclusion; serving on the First Year Experience Committee; facilitating the R.A.C.E. Dialogue Group; organizing the Conference on Diversity and Inclusion; supporting students through academic advising; and working with the SGA Diversity Committee on the campus-wide educational event, DiverCity.
Janice McGovern, Office Manager
Email: jmcgovern@stonehill.edu,
Phone: 508-565-1409
Mrs. McGovern is the backbone and glue of our office. She is the friendly face you see when you walk in, and the person who creates the warm and inviting atmosphere in our office! She loves meeting students, talking with them, and learning about all the great diversity each person adds to our community. Mrs. McGovern is an avid painter, dog lover, mom, wife, and grandmother of two active boys!
Additional Staff
Email: diversity@stonehill.edu
In addition to our full time staff, we also are thankful to have professionals, graduate assistants and interns who work 5-10 hours a week in our office and who assist in Academic Advising and overall student support!