Career Development
Stonehill College recognizes the individuality and unique needs of each student, graduate and employer, and is committed to flexible and personalized engagements.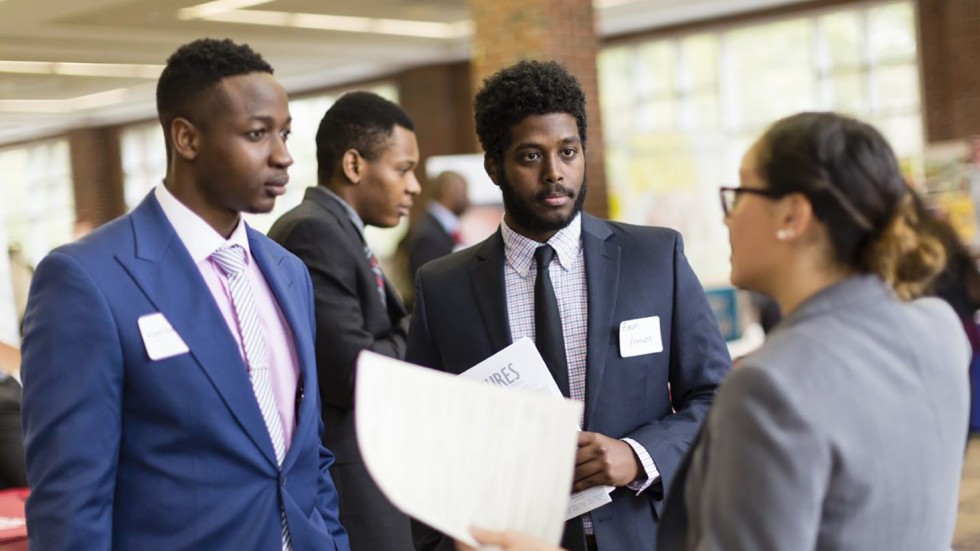 Career Development at Stonehill
Our approach combines individualized career advising with a wide variety of innovative programs and opportunities that empower student development and self-discovery. Our primary goal is to collaborate with the larger Stonehill Community to ensure the professional fulfillment of our graduates in their first destination and beyond.
The core of our work centers on developing a customized four-year career plan that systematically moves students toward their post-Stonehill goals.
Services include:
Career exploration – strong interest inventory, job shadows, informational interviews
Internships (Locally, Boston, New York, Washington, D.C.)
On-campus recruiting
Interview preparation
Graduate school and post-graduate service advising
Coaching on networking with alumni around the world
Internships, Externships & Co-ops
Stonehill connects students with the professional experiences that give them a competitive edge when they transition from Stonehill to graduate school or start their careers. Internships, externships and co-ops are an important part of the equation. Learn more about our Internships, externships and co-ops
Whether completing a local internship, domestic internship or global internship, Stonehill has amazing opportunities waiting for you. 

Students have had the opportunity to explore their career interests in Boston, New York and San Francisco and Washington, D.C. while enhancing their networking skills and independently navigating their way around the city through Stonehill's externship programs.

Stonehill's co-op programs are deeply immersive and put you in your field for two semesters and allow you to gain experience, earn credits and build professional networks.
Special Career Development Programs
Amplify Program

The Amplify Program is a Professional Development Certificate Program for BIPOC students at Stonehill College that follows the three career development tenets: Explore, Expose, Excel! Students meet biweekly for four professional development sessions and three industry panels comprised of employers and Stonehill alumni of color that represent industries in which students are interested.

#HireStonehill

Job and internship opportunities through the #HireStonehill can be found in our Handshake database and include all of the opportunities posted by over 100 of our closest employer partners. These organizations either come to Stonehill to recruit or set up résumé collections through the site.

Suit a Skyhawk

The Suit-A-Skyhawk Program enables students, at no expense, to borrow professional attire for interviews and networking events. With over 100 items in inventory, and more being added every semester, the Suit-A-Skyhawk program allows students to look their best for their career development journeys.
Cushing Martin Hall – The Kruse Center
Career Development is open year-round to assist with students' career-related questions or concerns.