Academic Advising
Academic advising at Stonehill spans all four years of the student's education. At its core, advising is a learning process in which students are guided towards discovering meaning and purpose in their academic and co-curricular lives.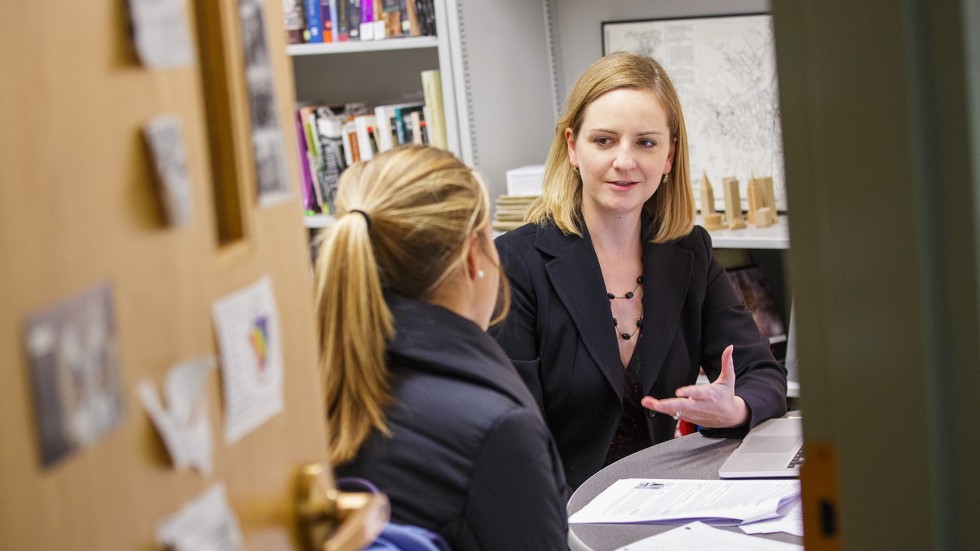 Advising at Stonehill
Academic Advising supports students in areas that include academics policies and procedures, exploring majors, time management and course selection. Advisors also work with students on issues around academic challenges or strategies for academic success.
At Stonehill, advising is organized by major. New students are assigned a faculty advisor based on their academic interests and always have the option to change as their interests evolve.
Those students who are exploratory or undecided on a major are assigned an advisor that can help them explore their interests. The goal of the advising program is to guide and empower students towards the identification and fulfillment of their academic, personal, and professional goals.
Undeclared students have the option to participate in the Explore Program (EXP), which is a targeted advising initiative for undeclared or undecided students who need additional guidance on how to change or declare a major.

Academic Pathways

The central aim of the Academic Pathways Program will be to educate the individual student, and key stakeholders for the student, on the array of options available to create their individual Academic Pathway.

First-Generation Scholar Program is a collaborative, interdivisional initiative that helps first-generation students better connected on campus. It provides robust academic oversight, while also connecting students with other offices on campus.

Academic Services works in concert with the Office of Admission and the Registrar to support students that have been admitted to Stonehill from other colleges and universities
Duffy Academic Center – 104
The Office of Academic Advising coordinates all of the College's resources to focus on and advocate for individual student success. The office provides students with information on academic programs, majors and minors, as well as aids students facing difficulties, academic or otherwise.