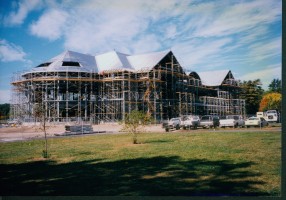 The MacPhaidin Library is named in honor of the college's 8th president, Fr. Bartley MacPhaidin, C.S.C.
Architects; Shepley, Bulfinch, Richardson and Abbott
The library opened in July 1998.
62,000 square feet
Construction costs, $9.5 million
Stack capacity, 260,000 total volumes
Seating for 500
Please see the Library Directory for the location of specific areas.