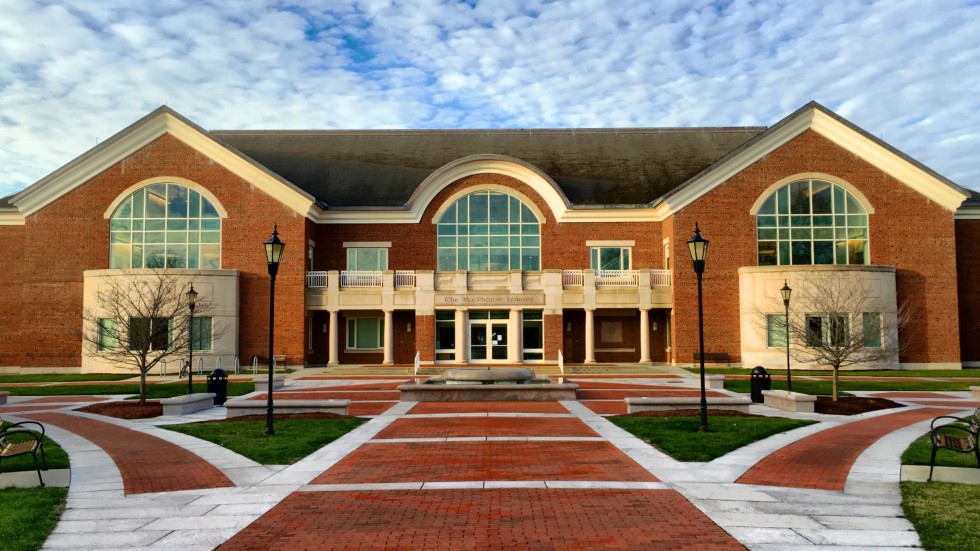 Mailing Address:
MacPhaidin Library
Stonehill College
320 Washington St.
Easton, MA 02357
How to find us:
The library is located off the quad and the back of the building faces Moreau Drive across from the W.B. Mason Stadium.
Are We Open?
Please check out our hours.
Want to call us?
Main Library Telephone: 508-565-1313
The Center for Writing and Academic Achievement: 508-565-5014
The Center for Excellence, Teaching and Learning: 508-565-1324
The Digital Innovation Lab: 508-565-1313
Ace's Place Café: 508-565-5534 (open during academic year only)
Looking for Someone?
Have A Question?
For help when the library is closed, browse our interactive FAQ. This will allow you to browse questions submitted by other patrons or by topic and also allow you to submit a question. Questions received when the library is closed will be addressed on the next business day.
Stay up to date with library news and events on Facebook.
MacPhaidin Library provides informational resources that support the College's academic programs. Its goal is to provide faculty and students with the material and services needed for effective teaching, learning and research.