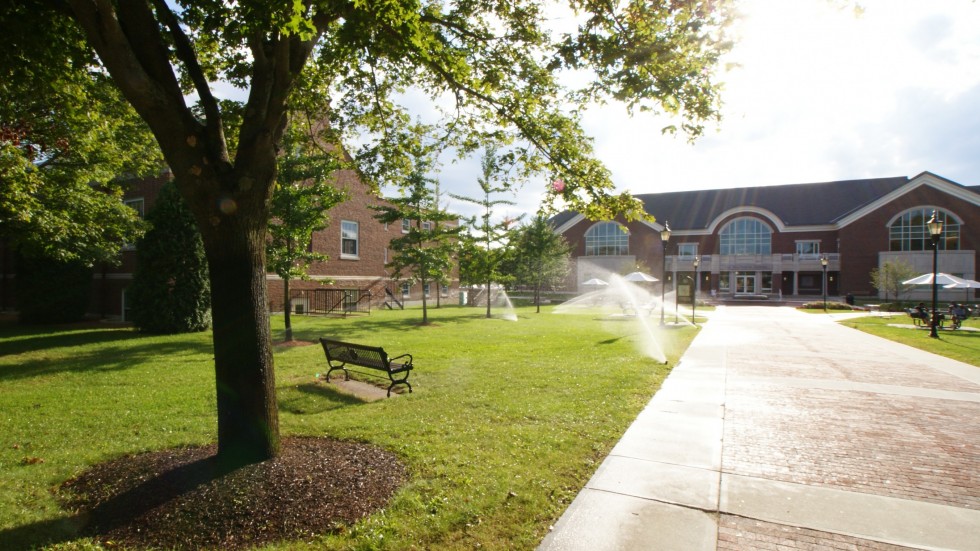 From Boston and Directly North of Boston
Follow Route 93 South
At Route 3/93 split, bear right. Follow signs for Route 93 South to Route 95 Dedham, Providence
Stay left to Exit #4 -- Route 24 South/Brockton.
Exit 17B -- Route 123 West/Easton
College is 1/2 mile on right
From West of Boston
Route 90 (Mass Pike) East
Route 95 South
At junction of 95 South and 93 North, Stay LEFT (Exit 12) for Route 93 North to Braintree.
Take Exit for Route 24 South/Brockton, Fall River
Exit #17B -- Route 123 West/Easton
College is 1/2 mile on right
From Northern CT, Western MA, and Upper NY
Route 84 East in CT or Route 90 (Mass Pike) East in MA
Exit #11A--Route 495 South
Exit #7A--Route 24 North
Exit #17B--Route 123 West Easton
College is 1/2 mile on right
From The North
Route 93 South
Exit #37B -- Route 95 South
At junction of 95 South and 93 North, Stay Straight on 93 North.
Take Exit for Route 24 South/Brockton, Fall River
Exit #17B -- Route 123 West/Easton
College is 1/2 mile on right
From Long Island, NYC, New Jersey, Southern CT, and Rhode Island
Route 95 into MA
Exit #6A--Route 495 South
Exit #7A--Route 24 North
Exit #17B--Route 123 West/Easton
College is 1/2 mile on right
Location
20 miles South of Boston, MA
40 miles North of Providence, RI
120 miles from Hartford, CT
125 miles from Portland, ME
190 miles from Albany, NY
240 miles from NYC
22 miles from Logan International Airport
Parking
Please park in the Chapel of Mary parking lot.
For more information about parking on campus, please contact Campus Police.
MacPhaidin Library provides informational resources that support the College's academic programs. Its goal is to provide faculty and students with the material and services needed for effective teaching, learning and research.