Bloomberg Ranks Stonehill's Business Program Among Best in U.S.
Stonehill College's business program was recently named one of the best in the United States by Bloomberg, which surveyed nearly 30,000 students and 600 companies to determine the best undergraduate business schools of 2016.
Read the Story
The Management major is the most broadly focused of Stonehill's Business majors. Building on the strong business core curriculum, students study human resources management along with managerial negotiations and decision making. They then are able to select an additional four courses in the Management major that are closely tailored to their personal career path.
The role of management is to guide and direct an organization toward accomplishing it goals. Its primary functions include planning, organizing, leading and controlling.
The Management major at Stonehill is designed to provide students with basic knowledge in each of these areas using several tools: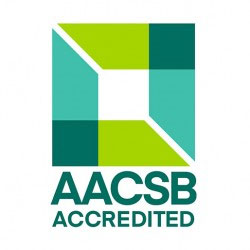 Case studies
Classroom lectures and discussions
Community-based learning projects
Computer simulations
Internships
Team projects
Research reports
Because of the general nature of the concentration, the Management major not only meets the needs of students seeking a management career but also serves those students who have yet to select a career direction and are primarily interested in a broad-based exposure to business administration.
Related Pages