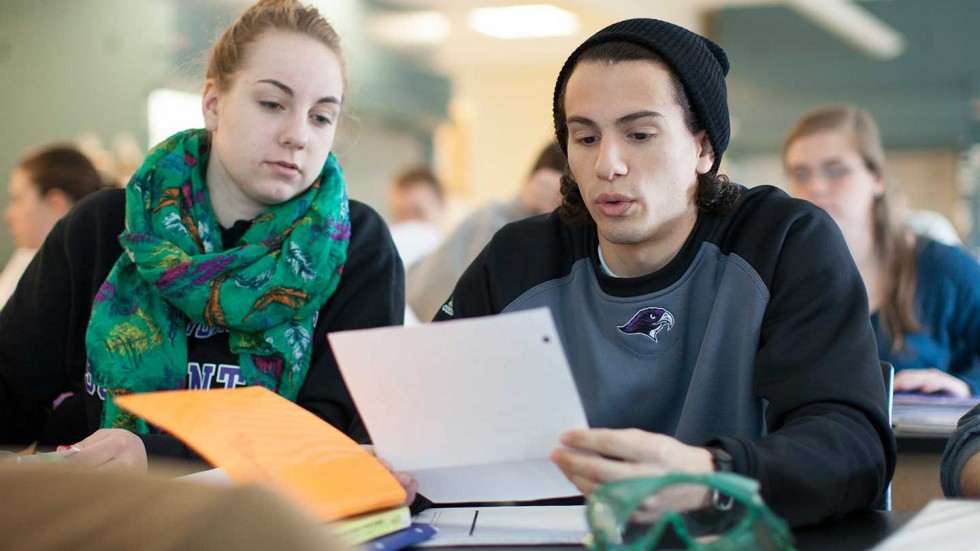 Some of our biochemistry majors become lab assistants to earn work study income through their financial aid packages.
Many of our lab assistants start as first-year students, performing straightforward tasks in the lab. They soon transition from being simple gophers to assisting the students in carrying out their experiments.
No prior experience is required to apply for the job, only the desire to learn and help your fellow students. A work study student usually puts in between two and five hours per week in the lab.
Lab assistants receive specialized laboratory and safety training. They also become very well acquainted with the computers and instruments. It's also a great way to get to know the faculty better.
If you are an accepted first-year student or a current student and are interested in applying for a lab assistant job, please contact Kimberly E. Del Sesto, chemistry laboratory director.
Contact Information
Kimberly E. Del Sesto
Chemistry Laboratory Director