Meet the Dean
Dean Debra Salvucci is a Certified Public Accountant and tax practitioner with extensive professional experience.
Dean Salvucci first came to Stonehill to teach accounting and taxation courses in 1985. She began serving as the Faculty Director of the Business Administration Department's Internship Program in 1988.
In 2007, Dean Salvucci was appointed as the Department Chairperson. She has since led the Business Department's effort to achieve AACSB accreditation. Dean Salvucci won the Louise Hegarty Teaching Excellence Award in 1994. She received the Massachusetts Society of CPAs' Outstanding Educator Award in 2011. Two years later, she received the Outstanding Faculty Service Award for her contributions to areas such as strategic planning, governance and institutional accreditation.
She serves on the Council for Women of Boston College and is on the Board of Directors for South Shore Stars, Inc. and Coaching4Change.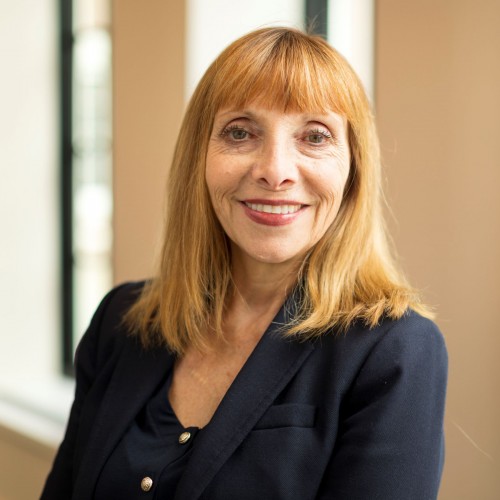 Dean of the School of Business
Meehan School of Business 108B