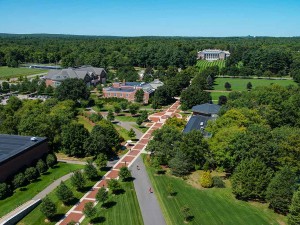 Creativity at the heart of IMC degree
The Master's Degree in Integrated Marketing Communications Program sets its focus on creativity, allowing students to take the next step in their professional development while juggling both work and school.
Read the story
As a Catholic college founded in the tradition of the Congregation of Holy Cross, we strive to educate not only the mind but the heart as well. Stonehill College educates the whole person so that each Stonehill graduate student thinks, acts and leads with courage toward the creation of a more just and compassionate world. We welcome you to join a network of more than 24,000 Stonehill alumni across the country and around the world.