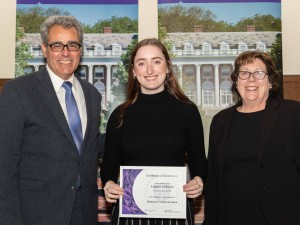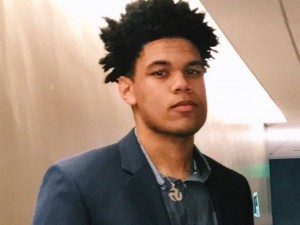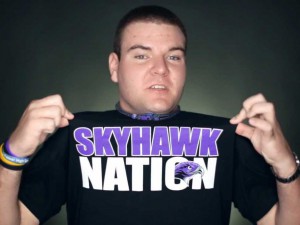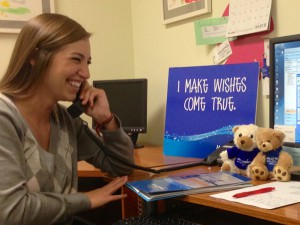 Casey, Holmes, LoRusso Named 2019 Communication Department Students of the Year
Three students in the Communication Department are being recognized as 2019 Communication Students of the Year.
Read More
12 law schools, 3 honors and 1 strong desire to pay it forward
Pierrce Holmes '19 was accepted at a dozen of the most renowned law schools in the nation, chosen by his classmates to be the student speaker at commencement and honored as senior of the year by faculty in his two majors, philosophy and communication.
Read the Story
New Resources, a New Minor and a New Focus Are Helping Communication Majors Thrive in a Rapidly Changing Industry
With a redesigned radio station, expanded TV studio, popular Los Angeles Internship Program and a new minor in digital media production, communication majors and young alumni are finding increasing success in every medium.
The Dream Internship
Tim leveraged practical learning experiences to score an internship with NESN, the New England Sports Network.
Stonehill Goes Hollywood
Professor Leone couldn't believe his eyes: they hardly had enough chairs for the students who came to learn about internships in LA.
Divadkar, Leo and Piette Earn 2015 Communication Department Awards
Daniels Earns Communication Department Service Award
In recognition of outstanding community service, Tara Daniels '14 has earned the 2014 Faculty Service Award from the Stonehill College Communication Department.
A Program Built to Foster Your Success
Professors in the Communication Department are committed to undergraduate teaching and strive to create a supportive and challenging learning environment. Our faculty members are also productive scholars, whose work has been presented at professional conferences and published as books, book chapters and refereed journal articles.
The program's small class sizes creates an intimate, supportive environment that fosters success. In addition, the College's exclusive undergraduate focus means there are tremendous opportunities to work directly with faculty members on research projects. Students also have access to an extensive internship program that can tie knowledge gained through coursework to real-world experiences.
Two Major Concentrations, One Solid Foundation
The Communication major, with concentrations available in Communication Studies or Media Studies, provides a foundation for graduate studies, or for careers in diverse areas like mass media, public relations, journalism, politics, law, education and other related fields.
Our curriculum allows students to create their programs of study according to their academic and career interests from courses within the Department, and upon consultation with their advisor, from complementary courses outside the Department.
Department Minors
The Communication Department offers four unique minors.
Related Pages