Meet Director Elizabeth Stringer Keefe
Elizabeth Stringer Keefe is a teacher educator, researcher and associate professor in Stonehill's Education Studies Department, where she serves as director of graduate teacher education. She has held faculty appointments in higher education and served as a public school teacher prior to her work in teacher preparation, which included the development of several teacher preparation programs and certificates. Stringer Keefe's research agenda, Research Innovations in Teacher Education (RITE), includes several current projects aimed at advancing the field of teacher education/preparation, particularly identifying innovations and new understandings about teacher preparation for diverse student groups and educational contexts. Stringer Keefe was a key architect of the Massachusetts Autism Endorsement and serves as president of the Massachusetts Council for Exceptional Children. She is co-author of the award-winning Reclaiming Accountability in Teacher Education and Remixing the Curriculum: The Teacher's Guide to Technology in the Classroom.
Welcome Message 
Dear Prospective Graduate Student,
Hello. My name is Elizabeth Stringer Keefe and I'm the director of graduate teacher education. I'm a teacher educator, researcher and former public school teacher with over 20 years of combined experience in education and teacher preparation. 
Stonehill's graduate education offerings include unique and effective courses, programs and opportunities for students that foster innovation, transformation and leadership. Our core curriculum keeps inclusivity central to how we prepare educators for schools, classrooms and community settings. Our courses and programs are designed to foster the skills to help educators respond to the realities, demands and challenges of educational spaces while keeping a focus on equity, social justice, diversity and accessibility. Schools today are diverse spaces, encompassing a range of student needs and differences – race, ethnicity, culture, disability, gender, class, linguistic, sexual orientation – among others. 
Graduate students have a range of exciting opportunities while in the program, including practical experiences with program partners, opportunities for research and scholarship, and internships. We embrace new approaches, flexible learning, and opportunities for personal and professional growth. We have a dedicated Student Support, Access and Success (SSAS) Framework to support our graduate students with managing the demands of grad school, work, family  and personal commitments starting on day one of our program. 
Our program will not only prepare you, it'll position you to help shape the future of education. Please reach out with any questions, or just to say hello. 
Sincerely,
Professor Elizabeth Stringer Keefe
Director of Graduate Teacher Education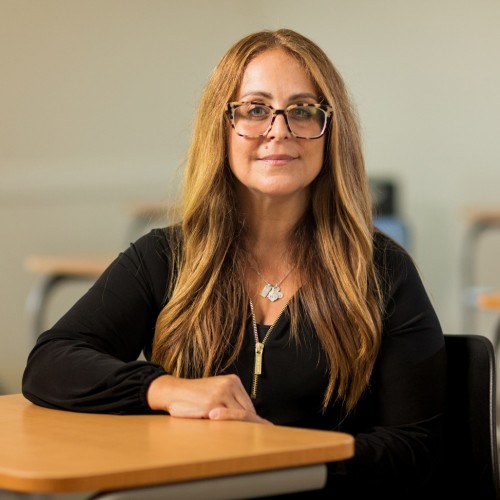 Associate Professor of Education