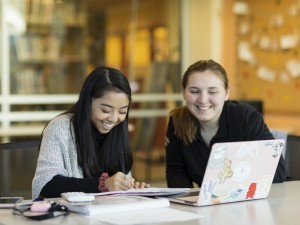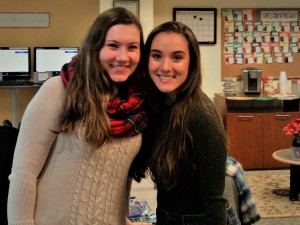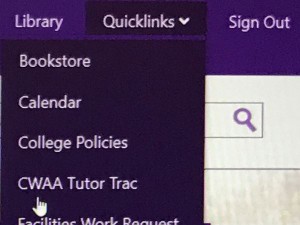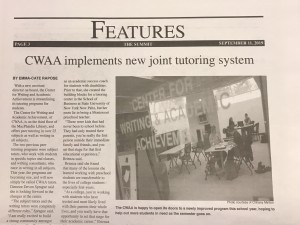 What Does it Mean to Be a CWAA Tutor?
Senior Tutors Nikki 20' & Nora 20' recently led a workshop titled "Tutoring Students with Learning Differences."
Where Are We on the New MyHill?
The New MyHill is finally here! Find-us under 'Quick Links.'
Hot Off the Press
The CWAA was featured in The Summit written by Emma-Cate Rapose---a Writing Tutor at the CWAA. Check us out!
Our Mission
We believe everyone learns differently.
The Center for Writing and Academic Achievement (CWAA) is an inclusive space where students can discover confidence both inside and outside the classroom. From professional and peer tutoring to subject labs and academic skills, our services cover all academic disciplines at no additional cost. We tutor over (25) individual subjects in addition to peer writing and academic coaching in all subjects.
In alignment with Holy Cross' mission of educating the heart, hands, and mind, our whole-person approach means we meet students where they are currently and guide them towards where they want to be academically, individually, and spiritually.
Our Approach
We assist students at every stage of the learning process.
Everyone benefits from talking to someone about a new idea in class, successful ways to study, or starting a research paper. That's why our data shows that students who attend peer-tutoring see a difference in their grades. Our peer tutors love what they do and are here to guide you through each of your courses at any point in your Stonehill College career.
Our objective is help you build confidence both inside and outside of the classroom. Whether you want to go from a B+ to an A or want to talk-through a paper idea, our tutors are here for you.
Our Services
We are accessible.
Our peer tutors are trained to adapt their tutoring to fit any student's level or ability. We refer to this highly collaborative style as the whole-person approach.
Overview:
Open (6) days per week including Sundays & evenings.
30 mins and hour-long appointments available
Conveniently located on the 3rd Floor of the MacPhaidin Library.
All services are free for all students including professional writing tutoring.
Easy, online booking where you can search all subjects, view our schedule, and book appointments using your myHill credentials: Schedule Your Appointment Today!
What We Offer:
Individual peer-tutoring appointments for more in-depth assistance in over (25) subjects.
Drop-in peer tutoring in writing--no appointment necessary.
Access to a professional writing tutor---these tutors are writing professors who hold either an M.A. or Ph.D.
Group tutoring, known as Labs, in the evenings for quick guidance on a specific problem or idea.
Our Contact
We are here to listen.
Reach-out today if you have questions or want to know more: CWAA-Services@stonehill.edu