Thank You
Individual generosity helped create this great College, and our dedicated alumni have continued to support Stonehill through annual giving. This crucial support at all levels helps to sustain Stonehill's pursuit of its mission and transformational educational experience.
These committed donors recognize that annual gifts serve as the foundation for Stonehill's growth. Membership comprises of alumni who have made gifts to the College for at least four out of six consistent years and GOLD Alumni (Graduates Of the Last Decade) who have contributed for three out of six consistent years with gifts of any amount to any designated area at Stonehill.
Participation in the 1948 Loyalty Society signifies being part of a special community of donors dedicated to shaping the future of Stonehill. It's a community making a difference in every area of the College—from academics, mission, scholarships and co-curricular activities.
In order to sustain participation, simply make a gift every fiscal year. Regardless of the area you support each year, or how much you choose to give, the impact of your gifts is powerful. Collectively, annual gifts influence Stonehill's ability to meet new opportunities and emerging needs
Your generosity helps perpetuate a virtuous cycle – by giving back to the College, you enable us to benefit society and educate current and future students. It is our hope that these students will someday join you as esteemed members of the 1948 Loyalty Society.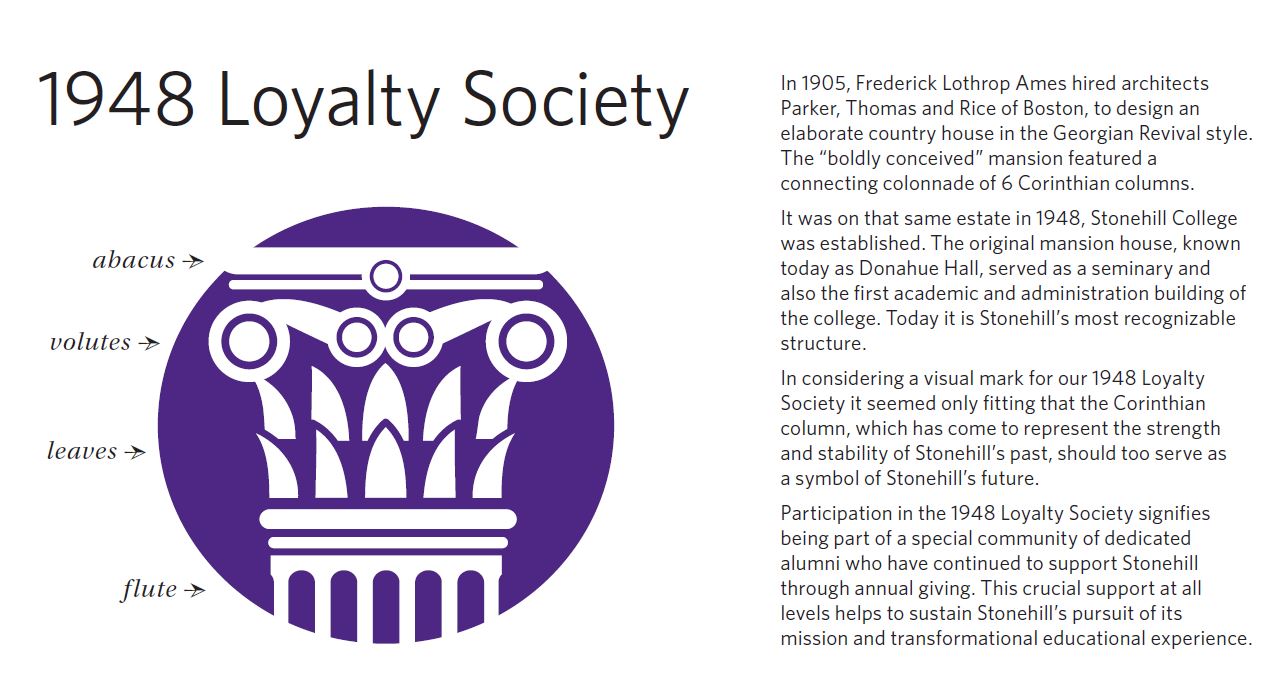 Additional Resources:
The Stonehill College Fund operates on a fiscal year calendar of July 1st – June 30th
View the Alumni Honor Roll of Donors to see if you have made a gift this fiscal year
Learn more about Matching Gifts
Learn more about the Recurring Giving Program