Political Theorist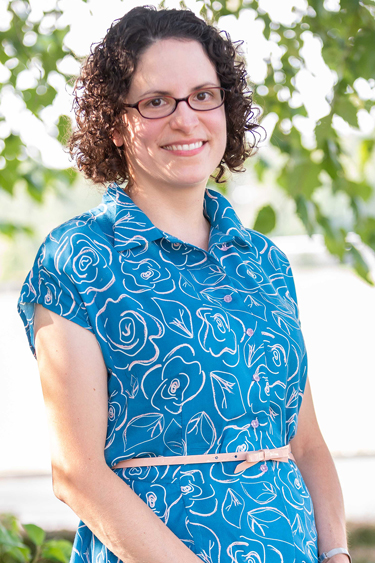 Whether discussing immigration reform or the Syrian refugee crisis, Bettina Scholz, associate professor of political science, is known for making political theory relevant to her students. A recipient of the Hegarty Award for Excellence in Teaching, she is equally known for her high expectations and care-filled advising. Here, Scholz discusses her research on patriotism and how she came to learn about Cesar Chavez. She also shares how she relates to New England—from cold swims and cross-country skiing to swatting black flies and cooking with rhubarb.
An interesting conversation I had with my students: At the end of the semester, I ask students in my Power, Order and Justice course to apply the theories of power we have studied to evaluate Stonehill. Let's just say I learn interesting things about the student experience on campus—sometimes even about their take on my classroom. It's illuminating and a bit humbling!
I encourage my students to: Not dismiss abstract theories as irrelevant to practicing politics but recognize their power for good and for evil.
The course I most enjoy teaching: Citizens of the World. It is wonderful to see students connect to their own experiences as citizens of the world.
If I weren't teaching, I would be: Working for the foreign service or the United Nations. I grew up with dual citizenship [the U.S. and Germany] and traveled often before settling down in Easton, so I used to imagine I would work internationally in some capacity.
How my research relates to today's world: My research is on the ethical challenges of patriotism. Many are willing to sacrifice their lives for their country in military service but are not willing to sacrifice consumer habits to save the environment. What does that tell us about the role of sacrifice in politics and ethics?
Most influential person in my life has been: My mother, both personally as well as professionally. While doing research for a course, I asked my mom which nonviolent peace activist first came to her mind. Everyone else had said Martin Luther King Jr. or Gandhi. With no hesitation, she said Cesar Chavez. My mom's recommendation led me down a new path of inquiry into the political theory of Cesar Chavez. I now discuss comparisons between Chavez and King in my class.
I am most curious about: New England. Despite having lived here for a few years now, I have only recently begun to really explore. It has been fun and full of surprises, from freezing swims in some of the coldest water I had ever experienced and swatting black flies to the vast number of different ice cream stands one can sample from in the summer and cross-country skiing in the winter. Perhaps, before too long, I will actually know where the towns are that many of my students call home.
Something new that I recently learned: How to cook rhubarb. I love to bake but had never cooked with rhubarb. Where I live there is a huge rhubarb patch, so I have been experimenting!
---
Top Picks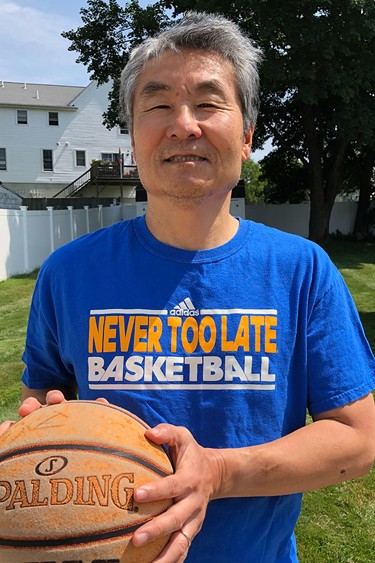 NBA Draft Research Receives Attention from The New York Times
What's the best way to build an NBA team? Is it through tanking and restocking the roster using top draft picks? Or is it more important to open up salary cap space and construct a team through free agency? These are the questions Akira Motomura seeks to answer in his research.
Motomura, the chair of the economics department and co-program director for Sport Commerce and Culture, has devoted much of his career to the field of sports economics, with a focus on professional basketball. His recent scholarship has centered around the NBA draft, where he's investigated topics like the impact of selecting international players.
In fact, his research recently caught the attention of The New York Times, which centered a June 2018 article around his paper about whether or not there are long-term benefits for teams selecting at the top of the draft.

Motomura's research originally focused on the economics of 17th-century Spain. However, he notes, early on in his academic career, he recognized there were challenges when it came to continuing his work, as he would have to spend significant time overseas. Around this time, Motomura says the field of sports economics was emerging. For him, it was a natural transition.
"I've long been a sports fan, and I thought this would be an interesting subject to teach," says Motomura. "It's something I thought students would be interested in—and they have been."
Though he's written multiple papers on professional basketball, the Times centered a column before this year's NBA draft on Motomura's 2016 Journal of Sports Economics article entitled "Does It Pay to Build through the Draft in the National Basketball Association?"
In the paper—which was coauthored by former student Kelsey Roberts '13, as well as Daniel and Michael Leeds—Motomura explored the theory that teams who pick at the top of the draft improve more than others. The results ended up being contrary to his expectations, Motomura says. Picking at the top of the draft didn't necessarily lead to success. Instead, a combination of attributes, such as making smart picks wherever a team is picking in the draft and developing talent, was more closely linked to improved performance on the court.
Motomura plans to continue researching basketball. He mentions exploring how players change their shooting habits the year before hitting free agency.
For Motomura, who spends his free time playing pickup basketball, there's no subject he'd rather research.
"There's a lot of data to work with," he says. "There is data on the team level and on an individual level. And personally, I'm a big basketball fan."
—Andrew Clarke
---

Bringing Colonial History Alive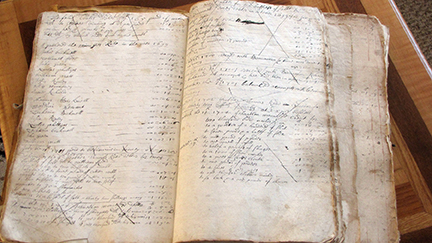 When friends showed History Professor James Wadsworth a 325-year old ledger detailing economic activity in colonial Massachusetts, the historian knew he had a very valuable primary source for research.
As he explains, the daybook ledger proved to be "a unique window into the economic, material and social lives of the people of Weymouth at a crucial time in the development of early American culture and society."
Covering March 1692 to February 1711, the ledger was written by James Richard, a prosperous colonial farmer who tracked 5,000 economic transactions involving more than 600 individuals stretching from Charlestown to Barnstable. Passed down through the generations of a New England family, it had been stored in a pillowcase in a dusty attic before Wadsworth received it in 2005.
Appreciating what he had discovered, Wadsworth turned the ledger into a valuable annotated transcription in his book called The World of Credit in Colonial Massachusetts: James Richard and His Daybook, a project that took him more than a decade to complete and which involved 20 Stonehill students assisting with research and editing on the manuscript over that period.
"All of these students contributed considerable time and effort to the project and labored over James Richard's penmanship and obscure phonetic spelling," he notes.