Picture Perfect Pedagogy
Associate Professor Adam Lampton recently explored new teaching techniques at world class academic art museum.
Adam Lampton, associate professor of visual & performing arts, recently returned from Tucson, Arizona, where he spent two weeks at the Center for Creative Photography (CCP). His visit was made possible by a grant from the Marion and Jasper Whiting Foundation.
"I'd like to thank the Foundation for enabling me to take advantage of this opportunity," Lampton said. "I'm grateful to Bonnie Troupe and Stephanie DesRosiers from Stonehill's Office of Research, Grants & Sponsored Projects for alerting me to this grant and guiding me through the application. I'd also like to express my appreciation to Dean Kevin Spicer for his support, as well as Emily Una Weirich and Emile Hardman from the CCP for their collaboration."
Lampton traveled to the CCP to conduct research as part of a project called Lessons in Seeing: A Survey of Photographic Education. The purpose of this work is to help the faculty member gain a broader perspective on approaches to teaching photography. He plans to use the pedagogical techniques he learned to develop new courses at Stonehill.
"I'm also kicking around the idea of organizing some of these ideas and putting them into a book that might be particularly useful to beginner photography students," Lampton said. "It wouldn't be a technical manual but would include more of a philosophical take on learning photography."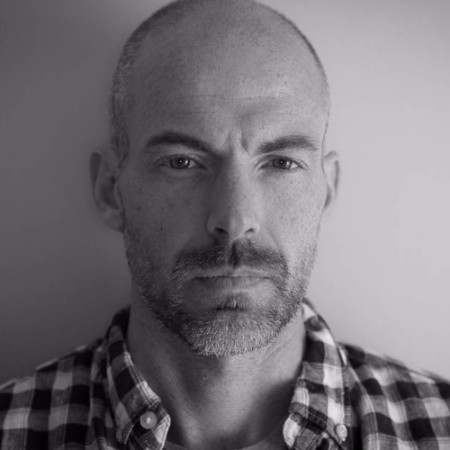 Based at the University of Arizona, the CCP opened its doors in 1975. As a premiere academic art museum and study center for the history of photography, it boasts 270 archival collections with more than 110,000 works by over 2,200 photographers, including W. Eugene Smith, Lola Álvarez Bravo, Edward Weston and Garry Winogrand.
Examining the CCP's vast collection offered Lampton insight on the importance of exposing students to the world of possibility available to them as they create their own art.
"Instructors themselves must be open to ideas that might contradict how they understand the medium," he said. "For instance, even though I don't make abstract pictures, I feel like I need to be able to articulate why people make those types of pictures and allow students to investigate areas that are not necessarily ones I'm invested in."
About the Marion and Jasper Whiting Foundation
A permanent charitable trust fund established under the will of Jasper Whiting, a New Hampshire resident who died in 1941, the Foundation began awarding fellowships after the death of his wife Marion in 1965.
The Foundation primarily awards fellowships to college and university instructors so they can study abroad or at a location other than their typical place of work. These grants are given to help broaden teachers' minds and enhance the quality of their instruction.
In 2022, the organization made 44 awards totaling $261,629.73. Grants were given to faculty from 21 schools across New England.
Want to Learn More About Adam Lampton?
Visit his website to check out his work!