Meet Our New Faculty
Stonehill College welcomes new instructors during its 75th academic year.
Stonehill College announces the appointment of several new full-time faculty members during the 2023-2024 academic year. These community members include experts in biology, computer science, engineering, health science, psychology and more.
Meet Stonehill's Newest Faculty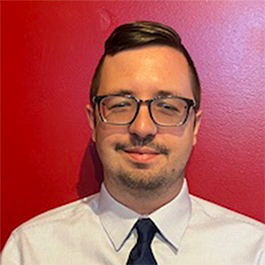 Carriere taught at Washington & Jefferson College in Pennsylvania. As a cultural political psychologist, his research explores how groups, individuals and societal forces negotiate, understand and manipulate rights. In his qualitative and theoretical work, he uses cultural semiotic theory to drive quantitative explorations of pressing policy questions, driven by his time as the James Marshall Public Policy Fellow from 2019 to 2020, working in the House of Representatives for Congresswoman Deb Haaland as a policy advisor.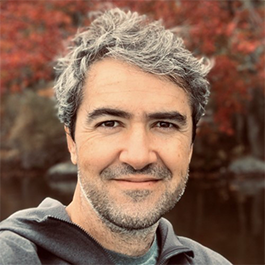 Fontes is a former coach with the Brazilian Kayaking National Team. Since transitioning to higher education, he has conducted research on neuromuscular fatigue and sports performance, the role of the brain during exercise, and the neural mechanisms involved in exercise performance and physical activity adherence. Before joining the Stonehill community, he was an assistant professor at the Federal University of Rio Grande do Norte's Health Sciences Center and a visiting professor at Tufts University.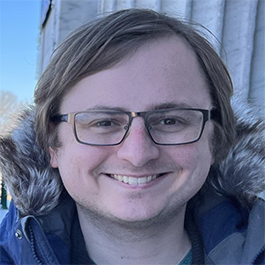 Goree is a data scientist whose research interests include human-centered artificial intelligence, computational studies of visual culture and the history and culture of computing. His work has been showcased at numerous conferences, including the AAAI Conference on Artificial Intelligence, the Eurographics Conference on Visualization and the International Conference on Computational Creativity, among others.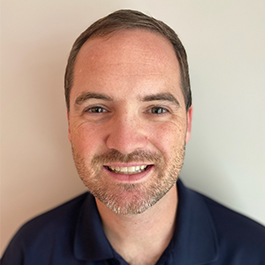 Previously, King was an assistant professor of statistics at Colorado Mesa University in Grand Junction, Colorado. He is interested in applications of logistic regression and time series models, as well as the (often inaccurate) modeling of proportions.
Lamere's research is primarily concerned with developing statistical methods for analyzing non-Gaussian data, such as RNA sequencing counts. She is also interested in teaching pedagogy and has given presentations on the use of technology in mathematics and statistics courses. As a former Schmitt Fellow, she worked with the Office of Innovation in South Bend, Indiana. She also previously directed Bryant University's Statistical Consulting Office, which partnered with local non-profits to offer them with free statistical analyses while providing students with meaningful real-world experience.
Prior to joining the Stonehill community, Monyak taught introductory biology and chemistry courses at Emmanuel College. While attending graduate school at the University of Pennsylvania, she studied the ways in which loss of the FMR1 gene causes altered memory and circadian behavior in fruit flies. As part of a postdoctoral research experience at Harvard Medical School, she used a fly model to study aggression, focusing specifically on how male and female aggressive behaviors are encoded in the brain. She continues this research at Stonehill by identifying genes that control female and/or male aggression in flies.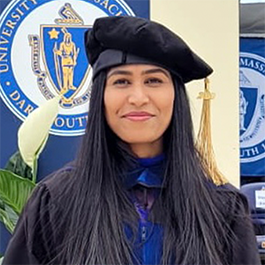 Nagaraju's research interests include software reliability and safety, modeling and algorithms, and software engineering. She used to teach at the Tandy School of Computer Science at the University of Tulsa in Oklahoma. She has also supported NASA's xEVAS spacesuit design project as a senior software safety and reliability engineer with Bastion Technologies/Collins Aerospace in Texas.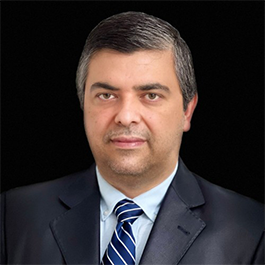 Sani has taught at Azad University, Morehead State University and State University of New York (SUNY). He is a licensed professional engineer and licensed master electrician. His research interests include embedded systems, microcontrollers, robotic control systems, programmable logic controllers, sensor interfacing, the internet of things, digital signal processing, data mining, machine learning and biomedical signal processing.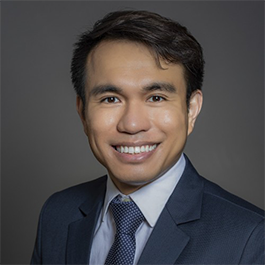 Sim's recent research focuses on bank moral hazard that arises from government bailouts and the prediction of bank failures with machine learning. His work has appeared in Journal of Macroeconomics and Economics Letters. Previously, he was an assistant professor in the Department of Economics and Finance at Eastern Connecticut State University. He is currently attaining credentials to become a fellow of the Casualty Actuarial Society.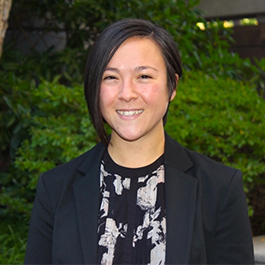 Willis de Jesus previously taught both Introduction to Criminal Justice and Human Trafficking at Northeastern University, as well as Critical Victimology at Suffolk University. Her research interests continue to center around institutional responses to marginalized populations and victims of human trafficking. Her work has been featured in Crime and Delinquency, among other scholarly publications.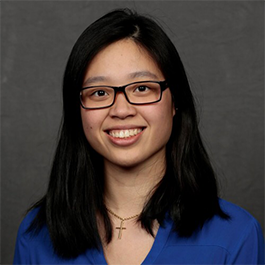 Wu studies how social identities and emotions shape our experiences, attitudes, and behavior. Specifically, her research examines how stereotypes impact individuals with stigmatized identities and develops interventions to mitigate the negative effects of these stereotypes, identifies situational contexts that impact intergroup perceptions, and tests why and how different emotions have distinct impacts on our attitudes and behavior. Her work has been published in journals like Nature Communications and Emotion.