Commencement 2023 Speaker and Honorees Announced
The director of polling for the Harvard Kennedy School Institute of Politics will address graduating seniors and receive an honorary doctorate alongside legendary journalist.
John Della Volpe, director of polling at the Harvard Kennedy School Institute of Politics, will address the Class of 2023 at Stonehill College's 72nd Commencement on Sunday, May 21.
"Members of the Class of 2023 represent what I believe is the next great generation," he said. "Through their empathy and ingenuity, they're an inspiration to me, and I am honored to offer some words that might inspire them as well."
The scholar will receive an honorary Doctor of Humane Letters degree during the ceremony, as will Janet Wu, distinguished political reporter for WCVB Channel 5.
"I'm honored to be at this particular Commencement since it coincides with the end of my five-decade journalism career that has included so many memorable debates at Stonehill," Wu said. "The ties between Stonehill and WCVB Channel 5 have made both institutions strong factors in the Massachusetts political world."
John Della Volpe, Doctor of Humane Letters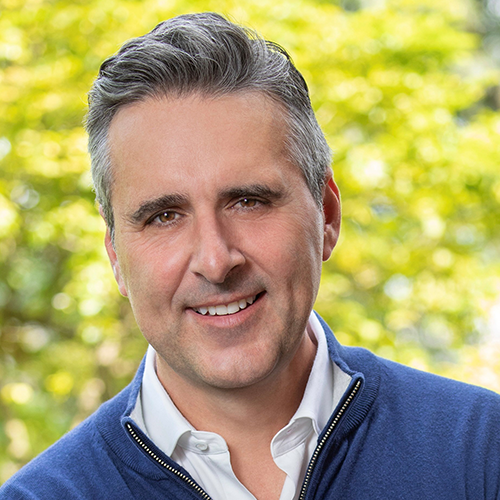 Considered a leading voice on global sentiment, opinion and influence, Della Volpe has overseen the Harvard Youth Poll, the most comprehensive study of young Americans and their political attitudes, since 2000. He appears regularly on MSNBC's Morning Joe to offer insight on young voters. His commentary has also been featured in the New York Times and Washington Post.
Della Volpe recently published Fight: How Gen Z is Channeling Their Fear and Passion to Save America. The book draws upon the author's professional experiences to explore the major issues affecting the lives of Generation Z, as well as the ways in which they have taken it upon themselves to address unprecedented societal upheaval over the last several years.
The political researcher is the founder and CEO of SocialSphere. Based in Cambridge, Massachusetts, this company deploys qualitative and quantitative methods to help interested stakeholders understand issues affecting citizens, voters and consumers.
As the president of the New England Association of Eisenhower Fellowships, Della Volpe helps empower innovative leaders by connecting them with opportunities to become change agents dedicated to making the world a more just place.
Della Volpe previously served as a board member for the Ad Club of Boston, a networking association for marketing, communications and advertising professionals in New England. He earned the organization's "Future Legend of Marketing" award in 2013.
In 2018, Della Volpe received the Author E. Hughes Award for Career Achievement from the University of San Diego, the institution from which he graduated in 1989. This honor is given to alumni whose commitment to excellence mirrors that of the university's first president, for whom the award is named.
"I am thrilled that John Della Volpe will be joining us at Commencement. As someone whose scholarship focuses on understanding young people and helping others do the same, I believe he is a wonderful choice to address this year's graduates as they prepare to pursue their goals in the hopes of positively impacting the world beyond Stonehill," said President John Denning, C.S.C.
Janet Wu, Doctor of Humane Letters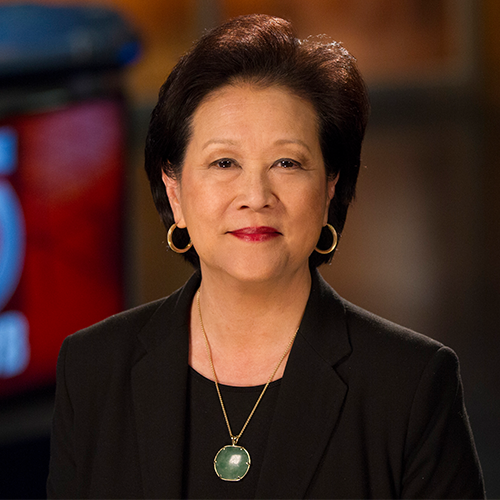 The proud daughter of Chinese immigrants, Wu spent most of her career with WCVB Channel 5, Boston's ABC affiliate. She originally joined the station in 1983. As NewsCenter 5's Massachusetts political reporter, she covered a dozen gubernatorial administrations. Wu also served as co-host of WCVB Channel 5's "On the Record." The weekly roundtable features timely discussions with Massachusetts lawmakers and other local figures.
Prior to her time at WCVB Channel 5, Wu was the Massachusetts State House reporter for WGBH, Boston's PBS station, from 1979 to 1983. She was the first Asian American and first woman to serve in this capacity. Before taking on that role, she worked as a reporter for United Press International from 1973 to 1978.
In 2015, Wu won a regional Emmy in the "Continuing Coverage – No Time Limit" category for her work covering the 2014 Massachusetts gubernatorial campaign season. She and her colleagues at WCVB Channel 5 were honored several times with the Walter Cronkite Award for Excellence in Political Journalism. Wu has also received the Edward R. Murrow Award for Investigative Reporting on two occasions.
The journalist was inducted into the Massachusetts Broadcasters Hall of Fame in 2010. Shortly after, she was awarded an honorary Doctor of Humane Letters degree from Emerson College.
When the reporter announced her retirement, Mayor of Boston Michelle Wu recognized her contributions to the Asian American and Pacific Islander community by designating November 6 "Janet Wu Day." In 2020, the Boston/New England chapter of the National Academy of TV Arts and Sciences inducted her into its Silver Circle. This honor is given to professionals whose outstanding contributions to the television industry span 25 years or more.
"Janet Wu is a trailblazer in every sense of the term," President Denning said. "Her top-notch reporting has had an indelible impact on communities across the Commonwealth of Massachusetts. Many of our graduating seniors grew up watching this iconic reporter. I know they are as excited as I am to honor Janet at Commencement."