Faculty Member Receives Grant to Help Address Healthcare Disparities
The award will fund research exploring the impact of social isolation and loneliness on older adults with intellectual and developmental disabilities.
The Patrick and Catherine Weldon Donaghue Medical Research Foundation recently awarded Danielle Waldron, assistant professor of healthcare management at Stonehill College, and Jeffrey Stokes, assistant professor of gerontology at University of Massachusetts Boston, a prestigious grant totaling $178,216.
"Receiving this grant with Jeff, one of my mentors and dissertation committee members, is certainly a full circle moment," said Waldron, who received a Ph.D. in Gerontology from UMass Boston.
The award will help fund a project overseen by Waldron and Stokes. The pair will lead an intercollegiate, interdisciplinary team consisting of UMass Boston graduate and Stonehill undergraduate students. These scholars will work together to address the healthcare disparities that adults with intellectual and developmental disabilities encounter compared to the general population.
"We will explore these issues in the context of living arrangement options in long term care and explore how loneliness may further impact this population, who, as a whole, are outliving their aging parents and reaching old age for the first time due to increased life expectancy," Waldron said.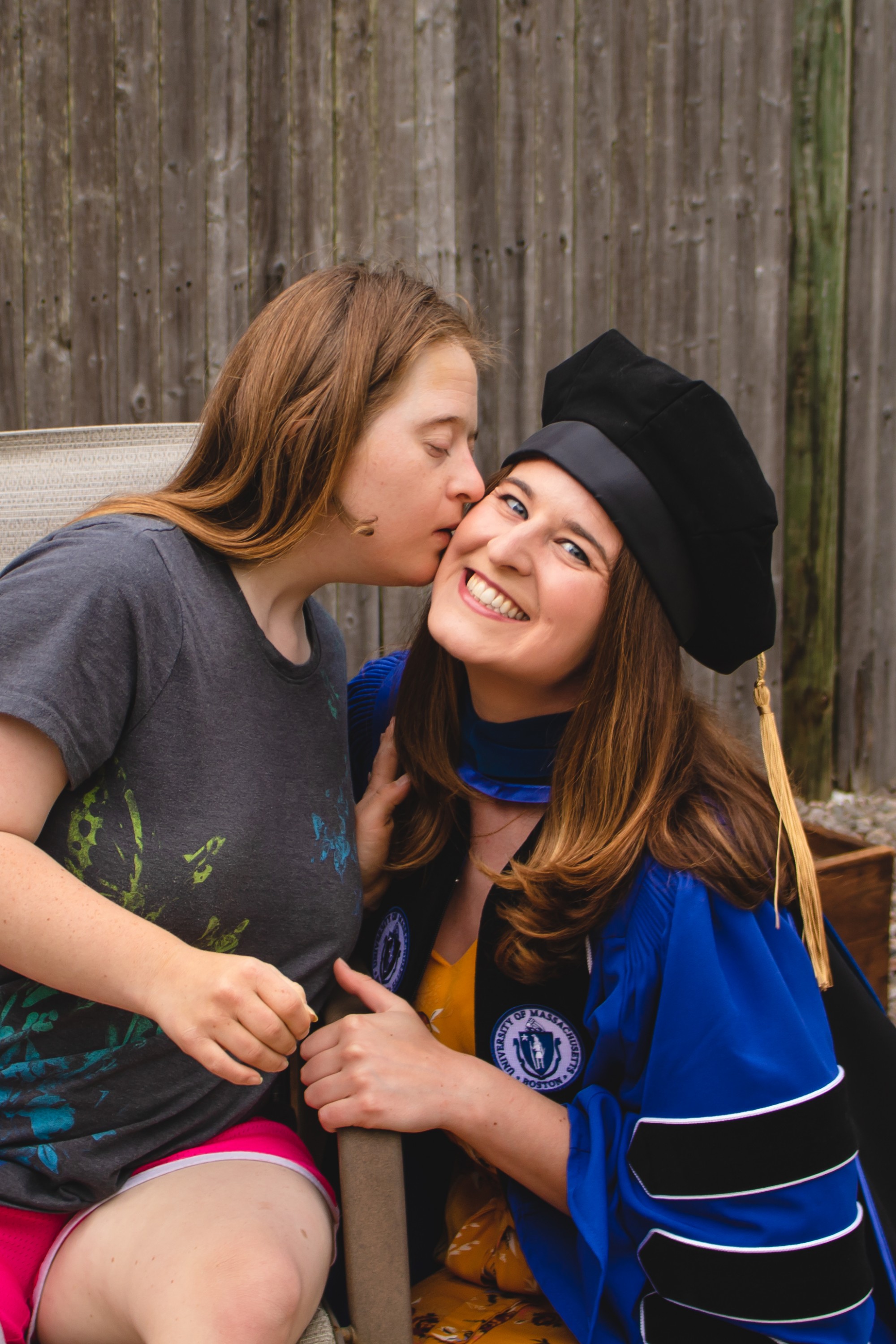 The findings of this research are expected to inform healthcare practitioners, policymakers and researchers as they work to enhance services designed to benefit people aging with intellectual and developmental disabilities. These efforts are especially important, as this population will only continue to grow as time goes on.
Waldron notes that this project and its implications hit close to home for her.
"My sister Emily, who is my best friend, has Down syndrome and autism," she said. "Starting at a young age, I wondered, 'What will happen to Emily when she gets older?' Through this grant, I can continue my lifelong pursuit to help answer this question on behalf of Emily and the many people like her."
About the Donaghue Foundation
The Patrick and Catherine Weldon Donaghue Medical Research Foundation was established by Ethel Frances Donaghue in honor of her parents. The organization supports a range of medical research projects that provide practical benefits to the health of people everywhere.
The funds supporting Waldron and Stokes' research were awarded as part of the Foundation's "Another Look–Research to Improve Health for Older Adults in Long-Term Care Facilities" program. Since its establishment in 2013, the program has granted over $5.5 million in funding for research that has the near-term potential to improve the health and wellbeing of older adults.