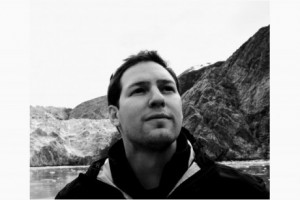 In his second book of poems within two years, David Wasserman '08, brings together his trademark talent for small, haiku-length poems with an interpretation of the Tarot and the search for deeper perspective.
Called Dealing: Tarot poems and pictures, the book came out this summer and Wasserman sees it as a fresh approach to reading both the Tarot and poetry.
POEMS AND PICTURES
"We are all dealing with something and Dealing invites you to find the perfect combination of poem and illustration to help you deal with your current state. Just as you would meditate and reflect upon cards drawn from a Tarot deck, trust your intuition and grow from the words and pictures within," says Wasserman, an English and Elementary Education double major.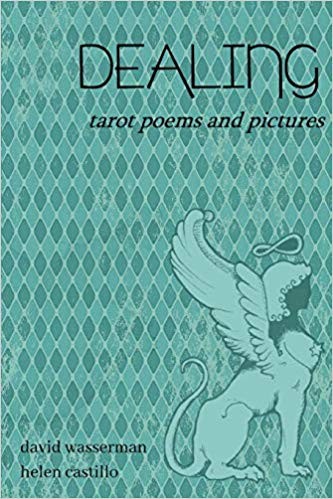 Significantly, Dealing features beautiful and haunting illustrations by Project Runway All Star Helen Castillo, a collaboration that began when Wasserman realized he needed illustrations to fully realize the potential impact of his poetry.

"I was frustrated one night, unable to find the right type of illustrator for the book, and went downstairs complaining to my wife, Katie," explains Wasserman. "She was clearly annoyed that I interrupted the TV show she was watching, which happened to be Project Runway! From that moment I knew the aesthetic I was looking for was exactly the type of fashion sketches Helen created on the show. I messaged her with the idea. She immediately got back to me, saying how excited she'd be to work on a project like this."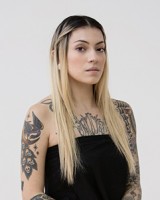 Published in 2018, Wasserman's first book, Tiny Footcrunch, featured 100 tiny poems divided into ten chapters, each focused on a powerful emotion ranging from sadness to hope.
STONEHILL MENTORS
Reflecting on Stonehill, Wasserman says, "I loved all of my professors, but am especially grateful to Professor George Piggford for expanding my thinking about writing, Professor Sarah Gracombe for introducing me to new ways writers use language, and Professor Helga Duncan for bringing poetry to life."
"I am so proud to have attended a school that continues to care about its students long after they have graduated," he adds.
An elementary school teacher, Wasserman lives in the mostly quiet woods of Connecticut with his wife, Katie (Brague) Wasserman '09, and daughter, Lettie.
When he has time, Wasserman says he "likes to sit with a local craft beer and notebook on his front porch - pause and breathe in the crisp woodsy air chin up and eyes happily closed."
GIVING BACK
During the collaboration process, the team decided that giving back would be an important part of this project. Unsolicited Press wanted to give back to a charity that dealt with literacy, Helen to a New York City based charity, and Wasserman to a charity that works with children. Literacy, INC. was the perfect fit and we are so pleased to be donating a portion of the proceeds to them so they can continue their literacy work with young families in the city.
Below is a selection of images from the book.