Stonehill College Mission Statement
Stonehill College, a Catholic institution of higher learning founded by the Congregation of Holy Cross, is a community of scholarship and faith, anchored by a belief in the inherent dignity of each person.

Through its curriculum of liberal arts and sciences and pre-professional programs, Stonehill College provides an education of the highest caliber that fosters critical thinking, free inquiry and the interchange of ideas.

Stonehill College educates the whole person so that each Stonehill graduate thinks, acts, and leads with courage toward the creation of a more just and compassionate world.
Catholic Social Tradition
The creation of the Center for Service and Social Justice was inspired by the people, documents and principles of the Catholic social tradition.
Our Founders & Sponsors: the Congregation of Holy Cross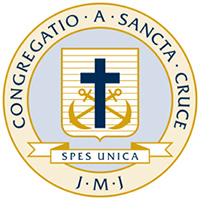 The priests and brothers of the Congregation of Holy Cross founded Stonehill in 1948 and continue to sponsor the College today.
When Fr. Moreau founded the Congregation in 1837, education and faith were being suppressed in France. The Congregation's commitment to education, parish and mission – still relevant today – are rooted in the crisis of those times.
Fr. Moreau challenged his priests and brothers to become educators, envisioning vibrant communities of scholarship and faith where students would engage in a dynamic exchange of ideas. Stonehill continues this tradition of Holy Cross higher education.