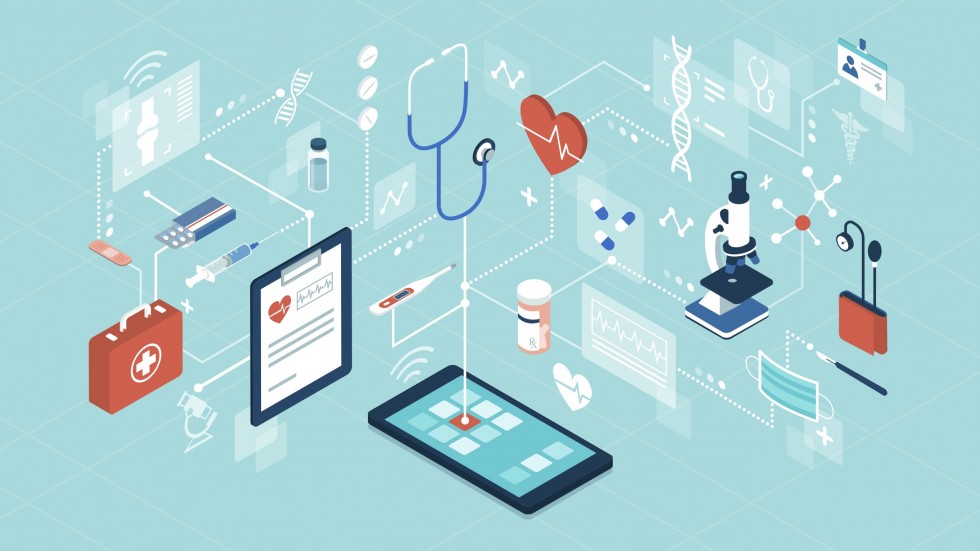 Winter | Spring 2021 - Features
A Conversation with the CDC's Sal Lucido '89
Longtime CDC administrator Salvatore Lucido '89 shares what it is like to work at the organization during an emergency response situation.
Ask Salvatore Lucido '89 about his time at Stonehill, and his voice immediately becomes animated.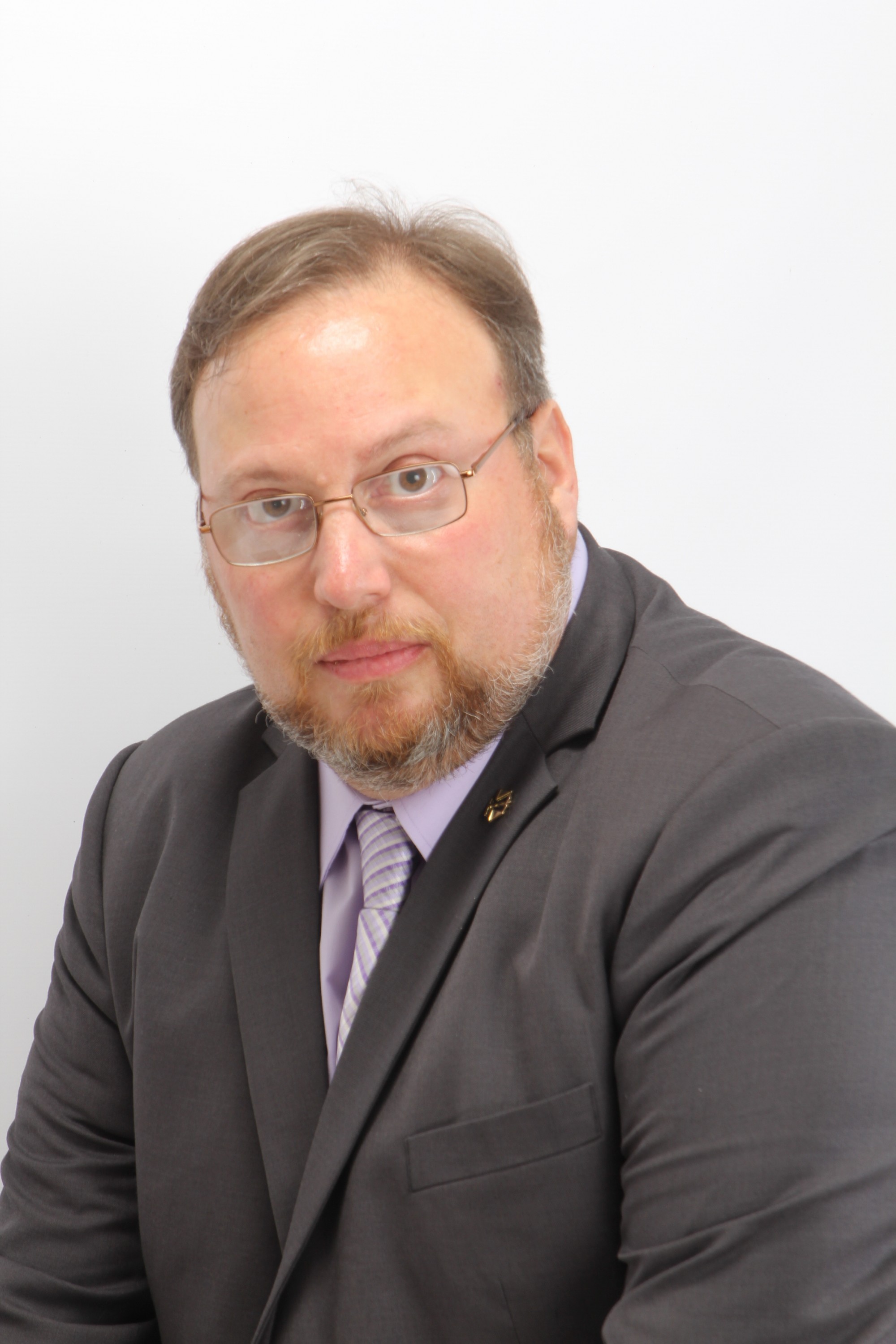 He'll tell you about political science classes with Professors James Millikan and George Hagerty '75. He'll recall an internship he did in Washington, D.C., during the fall of his junior year. He'll describe how he and his friends played frisbee outside of O'Hara Hall during a hurricane.
Lucido will also tell you how his Stonehill experience set him on a path that ultimately led to his 29-year career with the Centers for Disease Control and Prevention in Atlanta, Georgia. There, he has served in a variety of roles and currently is the associate director of policy, external relations and communication for the division of heart disease and stroke prevention. This past fall, Lucido spent eight weeks leading a policy and public health partnership team supporting one of the CDC's COVID-19 emergency response task forces. "It is an all-hands-on-deck approach to this type of thing," he says.
SAM had a conversation with Lucido to get an insider's view of the CDC. He also shared how he mentors future leaders, what he enjoys about living in Georgia, and how he cooks for 80 people. Here are a few takeaways from the conversation.
Responding to a Pandemic 
"It's been interesting to say the least," says Lucido of working at the CDC during a global pandemic. When there isn't an ongoing emergency, the CDC's emergency response staffing is limited. "When something happens like Ebola, the opioid epidemic or COVID, the response is staffed using CDC employees from across the agency. So you get folks like me who don't necessarily work in emergency response on a regular basis—but understand the organization's processes—who get tapped to work in a variety of sections on the response," says Lucido.
While his experience has always been on the "noninfectious side of the house," Lucido has been working in congressional relations, policy coordination and communications for most of his 29 years, so he knows how those work. "I then have to learn about COVID and rely on the subject matter experts for the ins and outs of the disease."
For eight weeks, Lucido was assigned to the State, Tribal, Local and Territorial Support Task Force, interfacing with health departments at these levels as well as engaging with nonprofit health organizations that primarily service them. "My role was to serve as the lead for the policy and public health partnership team on that task force," he says. Handling congressional inquiries and organizing partner engagement activities and calls, his team provided up-to-date information on technical guidance, lab testing activities and recommendations about global migration. "For instance, the masking policy that the Biden administration put into place for public conveyances— people wearing masks on planes, trains, etc.—our task force supported the dissemination of that recommendation to state and local partners last fall," he says.
At the Heart of It
In his regular job, Lucido is part of the division that is tasked with addressing cardiovascular health-related issues from a prevention perspective. Specifically, he manages what serves as the public affairs unit, handling congressional relations, policy coordination, partner relations, media inquiries, health communication campaigns and social media activities.
"Our big focus is hypertension control since it is a major risk factor for heart disease and stroke. Less than 50% of people who have hypertension have it under control," says Lucido. "For the last 30 or 40 years, heart disease rates have generally gone down, but over the last decade or so that downward trend has plateaued, so we are concerned that we are starting to see a lack of improvement there."
His division works with partners to devise ways to promote hypertension control, from blood pressure monitors at home to prescription drug adherence. The division was also instrumental in producing the Surgeon General's Call to Action to Control Hypertension.
In terms of COVID, his division is also looking at data on the link between the virus and cardiovascular health. "Having certain cardiovascular diseases makes you more susceptible on the front end, which demonstrates the need to get chronic disease conditions under control," says Lucido. As more data becomes available, they will also examine what impact COVID may have on cardiovascular health in the longer term.
Public Health 101
"To be honest, when I first came to the CDC in 1991, I couldn't have defined public health for you," says Lucido. "For most of us, our interactions with health are through our doctors. The health care community is very one-on-one. It's about a patient's health and, of course, that's important. But public health is about population health, protecting the population as a whole. That was really the distinction that I didn't get until I started working at the CDC."
Although he was at the CDC during anthrax and SARS, Lucido notes, "While they certainly posed serious risks to the nation's health, the impact of COVID on the nation's health has been much larger and more deadly." He finds hope, though, by way of the vaccines. "Because of the science and technology that we have available to us, what has been bad will be contained at some point because of those advances in science," he says. "I'm excited about that, and it gives me hope."
Until then he is following the protocols—physical distancing, washing hands, wearing masks, avoiding crowds— that the CDC recommends. "I have a godchild that is a big athlete, and I miss seeing him play. I never could have imagined missing Little League baseball as much as I have during this pandemic."
Mentoring Future Leaders
Lucido arrived at the CDC by way of its presidential management internship program. "That program is a big conduit for bringing policy-related professionals to the CDC, so I have continued to work with it and in some other roles on recruitment," says Lucido. "I want to help bring new blood into the agency and mentor my staff for the next steps in leadership here."
His mentorship role doesn't end there. He also helps alumni from his alma maters—Georgia State University, where he earned a law degree, and Stonehill. "Over the years, I have made myself available to students through Stonehill's Career Development Center, often talking to healthcare administration majors, and I am happy to do this."
Stonehill Path
"I remember at freshman orientation, Fr. Eugene Green, my advisor, asking me, 'So what do you want to study?' I told him I wanted to major in political science and minor in English," Lucido recalls. "And that's what I did."
Taking every political science class that he could fit into his schedule, Lucido especially enjoyed classes with Professors Jim Millikan and George Hagerty '75. "I gravitated toward Stonehill because of the size. The cool thing was the access to the faculty, interacting with professors in and out of the classroom," he recalls. "It wasn't uncommon to walk down the hall in Duffy and pop into a classroom to say hello to a professor."
Lucido remembers a course with Professor Millikan that had a lasting impact. "He would have the class go through these local government scenarios. In one, I had to play the role of the public works director. This drove home my interest in public policy quite a bit." Later, Professor Millikan was instrumental in helping Lucido obtain an internship in Washington, D.C. and in identifying what he wanted to pursue after graduation.
But Lucido doesn't think only of his time in the classroom when he reminisces about Stonehill. Treks up to the caves, spring fling concerts at O'Hara, where he served on the dorm council, and later living in Colonial Court all come to mind. "Pulling chairs out into the Quad, watching my buddies play stickball and enjoying the spring sun—those are great memories."
Down Time
Although he has enjoyed living in Georgia for nearly three decades, Lucido still considers himself a New Englander. "I'm a big Boston sports fan, and I don't care much about college football." A bonus to living in Atlanta, he admits, is being able to golf in January.
He has also connected with some of the Stonehill alumni who live in Georgia, and throughout this past year, he has had Zoom calls with his college friends.
Although his work is all-encompassing, especially during the pandemic, he makes time to cook. "Usually [in non-COVID times], I have an annual Christmas open house with 80 or so people at my home," he says. The menu includes recipes passed down by his grandparents and other family members, such as meatballs, baked ziti, sausage and peppers, antipasto—all made from scratch by Lucido.
Dare Mighty Things
"Dare Mighty Things; Win Glorious Triumphs; Avoid the Grey." If you email Lucido, you'll see this quote in his signature line. "It is my mantra of sorts," he says. About three years ago, he attended a month-long course run by the Federal Executive Institute. It is a training program where attendees reflect upon their careers and plan for their futures as federal executives. One assignment was to come up with a mantra for yourself. "I had been reading about Theodore Roosevelt, and he had a quote that I found meaningful, so I paraphrased and shortened it to come up with this," he explains. "I felt like that is how I have gone about my career at the CDC. I would rather take things on and take the risk of failing than not give it my all."
Stonehill Alumni Magazine