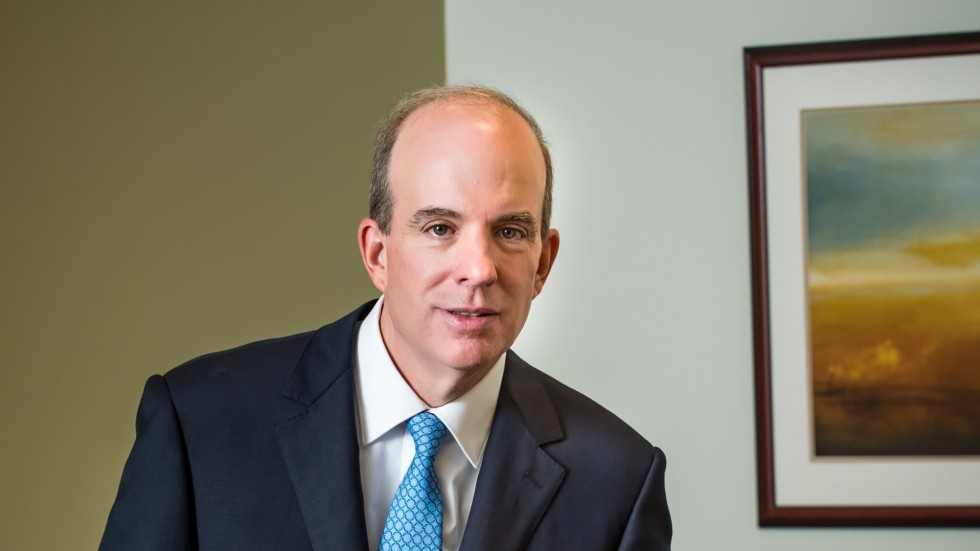 Winter | Spring 2021 - Faculty Spotlight
Financial Advisor
Known for having a positive, lasting impact on others, Associate Professor of Finance Michael G. Mullen, CFA, CAIA, was this year's recipient of the Hegarty Award for Excellence in Teaching.
"He challenged me to be my best and changed my life," said one student who nominated him. Mullen, director of the finance major and entrepreneurship minor, established the Stonehill College Inspire Finance Initiatives (SCIFI) program to empower students to learn, build confidence and gain valuable professional skills. Here, Mullen talks about teaching, the Wall Street Journal and discovering DNA relations.
Why I teach:
When I was a teaching assistant, I learned a few valuable lessons. First, teaching well requires a great deal of preparation. It is not just knowing the material, but it is also understanding your students' needs, interests and abilities and being able to communicate so they become engaged in a mutual conversation. Secondly, the responsibility to teach well should weigh heavily on you; otherwise you have no business being in the classroom. I have spent my professional career teaching in one form or another. Stonehill offered me a chance to do it in a different, more meaningful way.
My favorite course:
The Seminar in Financial Management, taught to finance majors in their final semester, is a case study course that builds on their entire academic experience, not just finance. Everything about the course has a purpose. Once students begin to learn from their early mistakes, there is an incredible transformation in their class performance. It is a course for which I get the most letters from graduates saying how it mattered to them.
Advice I often give to students:
Take 20 minutes a day to read the Wall Street Journal! Today's students get their news from the internet—wide in scope but lacking in depth. While I respect different media preferences, I find reading the WSJ each day can allow students to develop an intelligent perspective on business and the world not found elsewhere.
What I hope students learn from SCIFI:
SCIFI has evolved into an umbrella of opportunities for sophomores, juniors and seniors to leverage their Stonehill experience. While the Skyhawk Investment Group (SIG), with its year-long coursework and management of the Mary Herlihy Opportunity Fund, remains its marquee component, we have added programs to broaden opportunities and interests for more students. These include LAUNCH, a mentoring program for female students interested in finance, ENGAGE Finance Leadership, a program assisting sophomores and juniors in résumé building, and SRA Partners, an application-based program for juniors to advance financial modeling, research and presentation skills. Our award-winning chapter of the Financial Management Association and our new Women in Finance club continue to create numerous additional opportunities for student learning and achievement, reflecting the experiential learning mission of the Business Department.
In my spare time, I enjoy:
My family gave me a DNA test kit several years ago, so I have gotten deeply involved in researching our family tree. Fun fact: I had a great uncle, the Reverend Michael J. Mullins, who founded the first Catholic parish in Beverly Hills, Calif., where he performed the ceremony for Elizabeth Taylor's first wedding. I was told that, as everyone left the church, he was heard saying, "I give it six months." This hobby has given me great pleasure in reaching out to my DNA relations around the world.
I'm most curious about:
Understanding Einstein's Theory of Relativity. I still cannot process the idea that time is relative. I'm working on it.
Stonehill Alumni Magazine