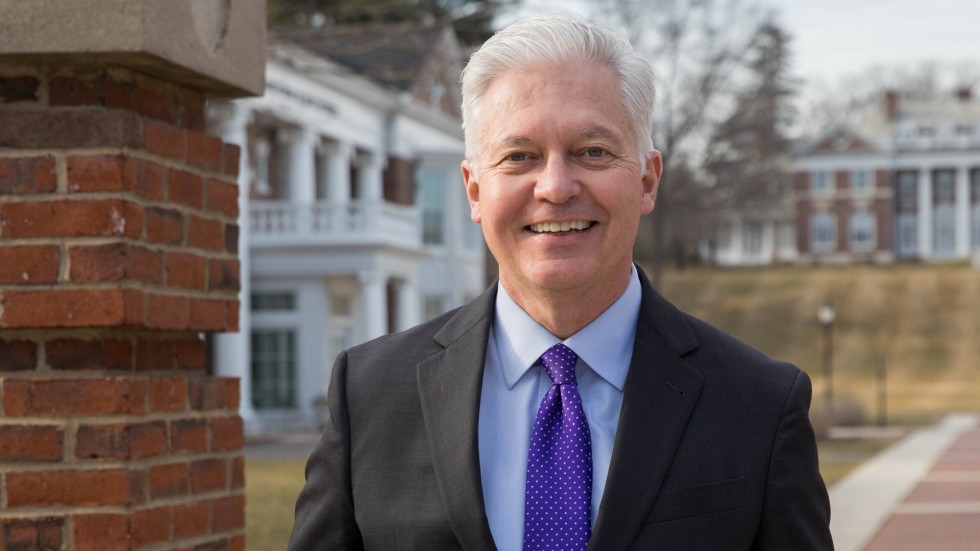 Winter | Spring 2021 - 320 Washington Street
Quick Chat
Doug Smith, Vice President for Advancement
Years at Stonehill:
27
What gets you up in the morning?
First, my dog. Then, the opportunity to help other people and the mission of Stonehill. I have a strong commitment to my work and a sense of responsibility to make Stonehill a better college.
Why is giving important to Stonehill's future?
Imagine for a moment what Stonehill would look like without philanthropy—the facilities and opportunities that wouldn't exist. Philanthropy will continue to be a difference maker for Stonehill.
Something people may not realize about giving:
The term philanthropy is derived from the Greek word philo (love) and anthropos (human). Together, they mean love of humanity. I think of it as a love of Stonehill when someone makes a gift to the College.
An emotional Stonehill moment you have experienced:
Hearing the stories behind why a scholarship was established. They are often stories of tragedy or loss turned into giving. It is really moving to hear from families how Stonehill was an important part of someone's life and how they wish to remember that person's legacy through a gift to the College, which will then help students.
Something first-time donors should know:
Every gift makes a difference.
Favorite spot on campus:
Near the clock, a gift from the Class of 1996. From there, I see Donahue Hall, then to the left, the Thomas and Donna May School of Arts & Sciences. Then I turn around to see the Leo Meehan School of Business, the MacPháidín Library, W.B. Mason Stadium, the Sally Blair Ames Sports Complex and in the distance, the Martin Institute and Shields Science Center. I call it Philanthropy Row. So much of campus was built on philanthropy. For me, there is a sense of pride that I helped in some small way, but more importantly, that so many alumni and friends believe boldly and deeply in Stonehill.
Stonehill Alumni Magazine