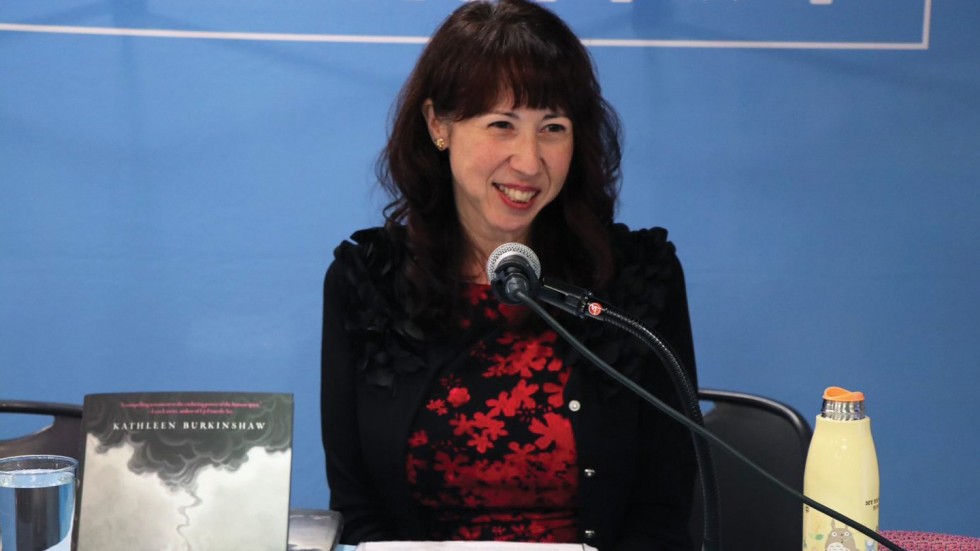 ---
Alumni Community, Winter | Spring 2020
Alumni Highlight: Lasting Legacy
---
Growing up, Kathleen (Hilliker) Burkinshaw '90 knew little of her mother's childhood.
"I was 10 years old when I noticed she had nightmares every August," Burkinshaw recalls. "When I pressed her about it, she told me she was actually from Hiroshima, not Tokyo as she had told everyone. But it wasn't until my early 30s, when I was diagnosed with Reflex Sympathetic Dystrophy—a progressive, chronic, neuro pain, immune system disorder—that left me in debilitating pain and depressed, that she discussed the details of losing her family and home on August 6, 1945."
Twelve years old at the time, her mother, Toshiko, was the only member of her family to survive the deployment of the atomic bomb by the allied forces. Her house was two miles from the epicenter. Toshiko shared with her daughter the devastating grief she had experienced at such a young age. "My mother wanted to inspire me by letting me know that I had the same strength in my blood to find a new way to live my life," Burkinshaw says.
When Burkinshaw's own daughter was studying World War II in the seventh grade, Toshiko consented to having her story told. This prompted Burkinshaw to begin writing her mother's story so that it could be shared with students worldwide.
Six years later, Burkinshaw put the finishing touches on The Last Cherry Blossom, a young adult historical fiction, which was recently named a United Nations Office for Disarmament Affairs Resource for Teachers and Students. Last fall, she spoke about her mother and her novel at the United Nations in New York City and continues to present her mother's story to middle and high school students around the world.
Burkinshaw hopes to convey to students that nuclear weapons should never be used again and that those we think of as our enemies are not always so different from ourselves.