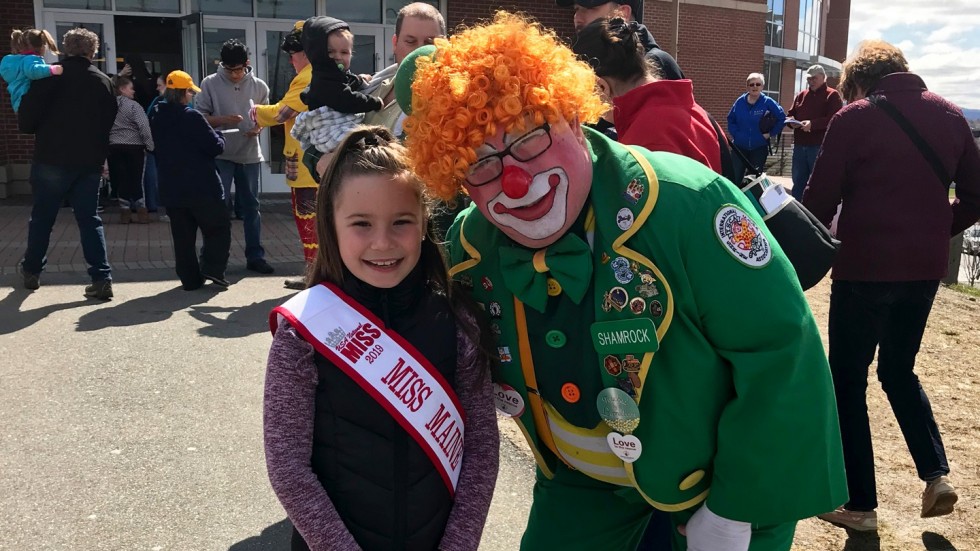 ---
Alumni Community, Winter | Spring 2020
Alumni Highlight: Class Clown
---
"My dad was my hero," says Daniel Murphy '81, of his father Dan Murphy Sr., who had polio during the Great Depression and was disabled.
"Despite my dad's disability, I didn't feel like I had any less than any other kid I knew," says Murphy. "He attended all of my athletic games, including when I played soccer at Stonehill, took my siblings and me to Red Sox games and worked full time at the Pappas Rehabilitation Hospital for Children in Canton, where he made leg braces for disabled children. He never complained once."
After his dad passed away in 1999, Murphy searched for a way to honor him. He became a mason and then a shriner with the Anah Shrine in Bangor, Maine, where he joined the clown unit in order to continue his father's legacy of helping children. For the past 20 years, Murphy has performed as Shamrock the Clown.
"It's a lot of hours, but it's also the most rewarding thing I've ever done. There's nothing like getting to make kids happy," says Murphy, who works full time as an officer at Bank of America. As Shamrock, he visits children who are sick or disabled in local hospitals and participates in a summer parade for the Maine Special Olympics every June. He is also part of the annual Shrine Circus in May.
"Kids open up in ways that you can never really be prepared for. They talk about everything from financial struggles going on at home to thanking me for making them laugh," says Murphy. "It breaks my heart every time, but I stay strong for them. It's the best way to honor my dad."