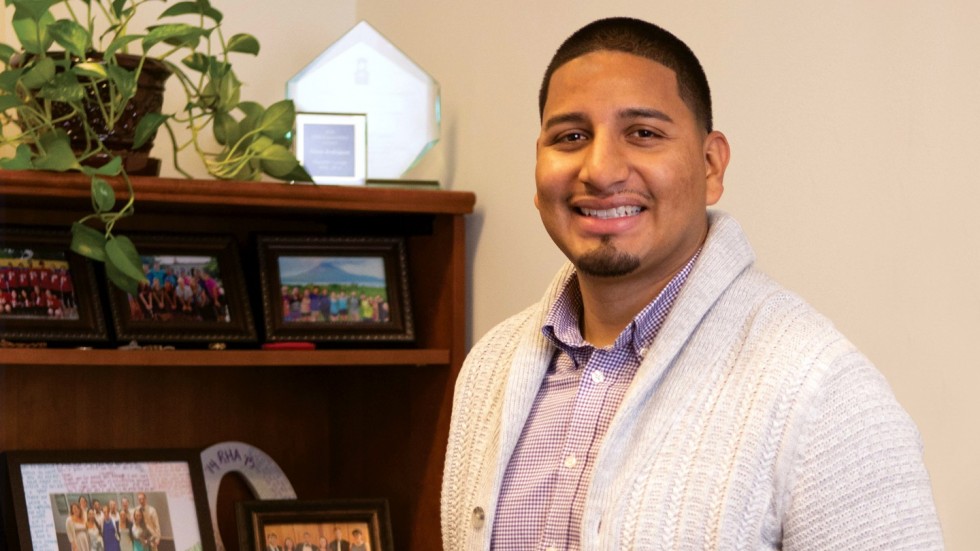 ---
320 Washington Street, Winter | Spring 2020
Quick Chat
---
Omar Rodriguez: Assistant Director for Engagement & Inclusion, Career Development Center
Years Working at Stonehill: 7 
Advice I give to graduating seniors: Don't overwhelm yourself with the concept of the dream job. Rather, focus on ensuring your first destination is a solid fit for building your professional foundation. Seek a place that challenges you, values you and is invested in your personal and professional growth.
Tip for interviewing: Research and reflection are the most important components of interview preparation. You should know who the organization is, what they do and how they do it, but more importantly, understand what unique skills and experiences you bring to the table that make you the perfect candidate for the role.
Something I wish people knew about Career Development: There's nothing more meaningful in the work that we do than when alumni pay it forward. This can be done through supporting our programming initiatives, serving as mentors for our students or by actively working to create pipelines for internship/job recruitment with their respective employers. Any and all contributions are always appreciated by our team and, especially, our students.   
 A favorite experience: Having the opportunity to introduce students to my Peruvian culture through the H.O.P.E. program. If you haven't had the opportunity to indulge in Peruvian cuisine, you're missing out!
Words of wisdom I live by: "Work to live, don't live to work." While career satisfaction is important, the enjoyment of life outside of work should always take precedence.