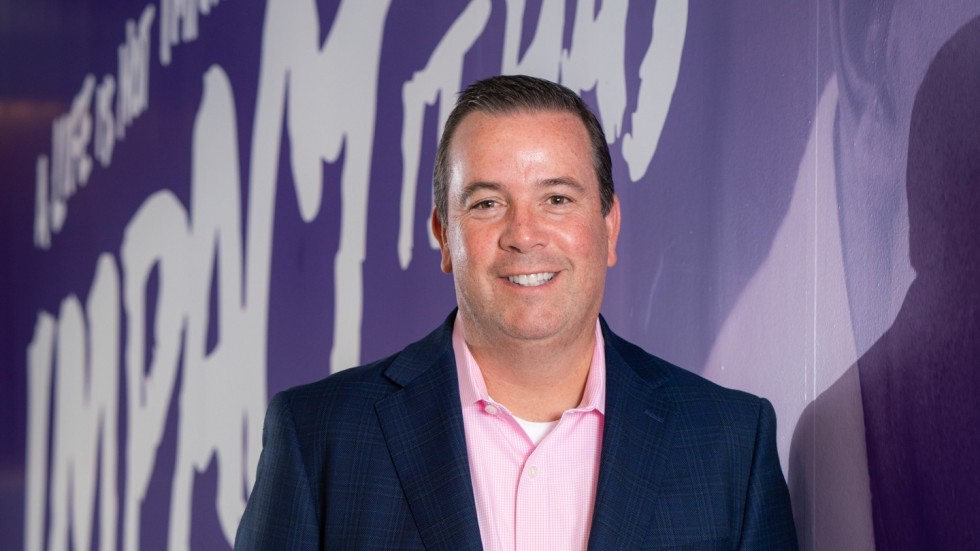 Fall '22 | Winter '23 - Skyhawk Talk
Quick Chat with Dean O'Keefe '94, Director of Athletics
Years at Stonehill:
Eight
What is your best memory of playing soccer at Stonehill?
I often think about how fortunate I was to arrive at Stonehill and instantly have a network of friends, thanks to soccer. I didn't realize at the time that athletics would play such a big role in adjusting to college life. Oh, and beating Bentley in two straight NE10 championship title games is a pretty good memory too!
Favorite Stonehill spot?
The Sem, for sure. It's where I lived for two years and where I met my wife, Candace (Manchester) '93. And the best brunch in the country comes out of that kitchen.
What motivates you?
Our student-athletes. Seeing the work they put in and passion they have, not only for the sport they play, but also to experience all Stonehill has to offer, provides motivation for all of us who work in Athletics.
What excites you about Stonehill's transition to Division I?
The opportunity for our student-athletes to test themselves against the best, and for the entire Stonehill community to come together to cheer them on.
What does this move mean for Stonehill, as a whole?
Stonehill is often described as a hidden gem. This move will help the College share its story with a larger audience in new markets. The brand opportunities Division I can provide our institution will help more prospective students discover why Stonehill is a special place.
What do you enjoy doing in your free time?
Free time often involves, well, more sports. Our two children participate in college athletics, so we find ourselves traveling to see their teams compete when I'm not enjoying a Stonehill game.
Stonehill Alumni Magazine