Faculty of Color Association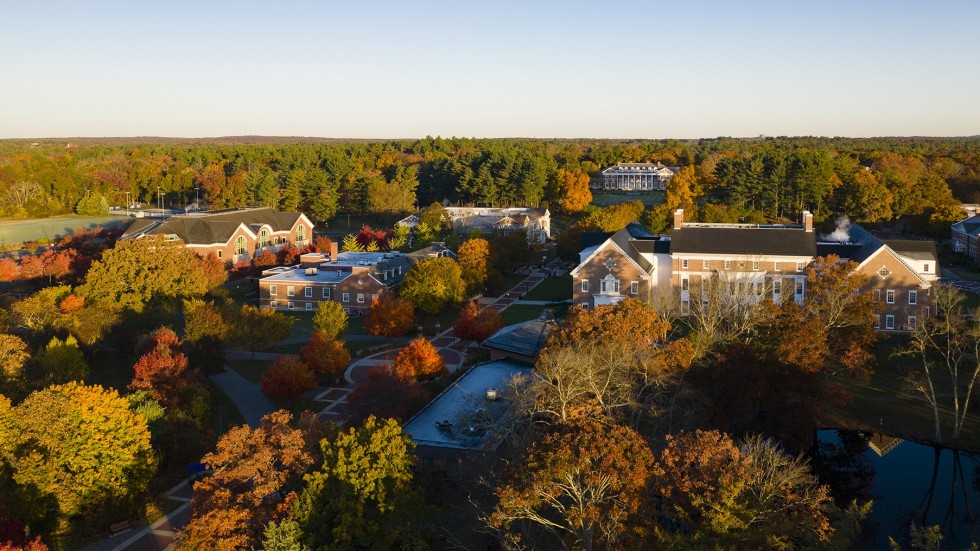 Mission 
The Faculty of Color Association (FOCA) is an empowerment, support and advocacy group composed of volunteer, self-identifying faculty members of color. It aims to provide a safe and protective space for faculty of color to be heard, understood and supported. It advocates for the equitable treatment and optimal career development of faculty of color at Stonehill College.  
Committed to fulfilling Stonehill College's mission to create an honest, inclusive, just and compassionate academic community, FOCA strives to achieve the following goals through partnership with relevant leadership and organizations on campus:  
Create a social and academic environment for faculty of color to be heard, understood and supported. 
Provide a forum for the exchange of ideas and the discussion of concerns of faculty of color so that they, especially junior faculty of color, can make informed decisions about their professional development and work-life balance. 
Create sustainable institutional structures that promote optimal career development for faculty of color as teachers, scholars, and members of the Stonehill and larger academic communities. 
Promote greater representation of faculty of color in recruitment, retention, tenure, promotion and governance. 
Implement sustainable institutional structures of accountability for the equitable treatment of faculty of color. 
Be actively supportive of students and staff of color on campus. 
Be proactive in holding the College accountable for any actions that impact faculty, staff and students of color.
History
At the end of the 2017-2018 academic year, faculty of color formed FOCA in response to reported faculty, staff and student experiences of microaggressions, bias incidents and racial profiling, as well as inadequate support and mentoring. In the fall of 2018, after research on similar groups at other institutions, we decided to rename ourselves the Faculty of Color Association (FOCA) in order to more accurately reflect the nature of our activities.
To date, FOCA's achievements include, but are not limited to, advocating for a Bias Incident Report available to all community members (summer 2018); advocating successfully for additional diversity and inclusion training for faculty, staff and students (fall 2018); co-organizing, with the Office of Intercultural Affairs, faculty-, staff- and students-of-color networking events at least once a semester (ongoing since fall 2017); creating and disseminating a list of current self-identifying students of color so that faculty may reach out to those in their departments and programs on a regular basis (ongoing since spring 2018).
Structure
FOCA is a formal organization at Stonehill College with the right to permanent funding and support from the Office of the President and the Office of the Academic Provost. 
All self-identifying faculty members of color, regardless of rank or full-time or part-time status, are welcome to join FOCA and attend meetings on an ongoing basis.
The leadership team will be composed of three to five members that include at least one or two tenured faculty. Members of the leadership team will be selected through elections, and leadership position terms will last for three years, or as decided upon by FOCA members. 
FOCA will meet monthly during the academic year (four times a semester). 
Agendas will be set collectively in advance of meetings; however, time permitting, members are welcome to introduce additional topics during a meeting. Meeting minutes will be taken on a volunteer basis and posted to the FOCA SharePoint folder. Recommended action steps will be noted during the meeting and members will fulfill those action steps on a volunteer basis according to their abilities and availability. Action steps that may benefit some community members of color but harm others will not be recommended.
Each semester, FOCA will meet with the president of the College, members of the Senior Administration and the president of the Faculty Senate to advise them on general and specific modes of achieving institutional progress toward greater diversity and inclusion. FOCA will also work closely with Human Resources, the Office of Intercultural Affairs, the Center for Teaching and Learning, and other relevant groups and offices to address particular resources and support for faculty and students of color. This might include social and emotional support, relevant professional development, events, and programs. 
FOCA Members
Gill, Jungyun
Lopes, Marie S.
LeFlore, Eric
Segawa, Jennifer A.
Villa-Ignacio, Teresa
Turner, Shani R.
Yu, Peijingran 
Teoh, Karen M.
Martin, Juan
Chandra, Piyush
Scholz, Bettina R.
Twyman-Ghoshal, Anamika
Su, Hsin-hao
Lee, Jane Hyo Jin
Almodovar Velazquez, Leyda
Meng, J. Ginger
Motomura, Akira
Yu, Xuejian
Martinez, Jose
Pan, Irvin L
Andzie-Quainoo, Lord
Wang, Xin
Mhajne, Anwar
Sitaram, Anand
LeFlore, Eric
Xia, YaoYao
Mbure, Wanjiru
Yen, Alex
Chung, Moon
Gu, Guiru
Rhee, Eddie
Velazquez, Josef M