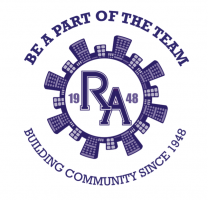 At Stonehill College, the Resident Assistant (RA) position is one of leadership and service. RAs are carefully selected and trained to be leaders, role models, referral providers and community builders.
Being an RA means you are part of a very important team! Together with other staff members, RAs work diligently to build positive relationships with the residents they serve. Through positive interactions (programming, hall meetings, visiting rooms, being a friendly face around the hall, etc.), RAs create a living and learning environment in which residents have opportunities to grow academically, spiritually and socially.
RAs are also responsible for providing their residents with a safe community. RAs help to ensure the safety of students by educating them on and enforcing college policies.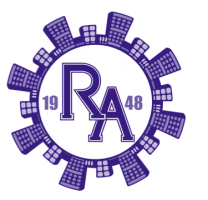 How Do I Become an RA?
The process for becoming an RA has two steps. The first step is the application. RA applications are available in November for the following academic year. This application typically requires a current resume, essay responses, and an individual interview. The second (and most fun) step in becoming a RA is RA Training.
Before the start of each fall semester, those selected to be RAs go through an extensive training that includes:
Team Building at RA Camp
How to Create Successful Programs
Making Referrals
Time Management
Leadership Skills
Duty Responsibilities
Confronting Peers
Mediating Roommate Conflicts
Incident Report Writing
And much, much more!
What Are the Benefits?
The benefits of becoming a RA are invaluable. You will develop skills and abilities that will serve you throughout the rest of your college career and beyond! Some other benefits of being a RA include:
Free Room and Board
An impressive addition to a resume
Development of leadership skills
The opportunity to work closely with College Administrators and Faculty
Become part of a close-knit team