Postbaccalaureate Licensure in Special Education, 5-12
The Inclusive Education Postbaccalaureate Licensure Program leads to Massachusetts initial licensure in special education, 5-12.

Program Overview
The Inclusive Education Postbaccalaureate Licensure Program prepares current educators who already hold a master's degree to create and lead equitable classroom environments that are encompassing of a range of student needs and promote equity, social justice, diversity and accessibility. This track leads to initial Massachusetts licensure in special education, 5-12 only.
In this program, students will:
develop pedagogical skills to teach diverse adolescent learners
design and implement equitable curricula across content areas in middle and high school settings
explore universal design, intersectionality and inclusivity
learn to foster care, connection and community with adolescent learners, their families and colleagues
Our program tenets include anti-oppressive education, social justice education and democratic education, and we work to reflect these principles in all aspects of our work.
Curriculum Keeps Inclusivity at the Center
Stonehill's studies in inclusive education include unique and effective courses, programs and opportunities that foster innovation, transformation and leadership. Our curriculum keeps inclusivity central to how we prepare educators for schools, classrooms and community settings.

The 21-to-27 credit Inclusive Education (postbaccalaureate licensure) Program features a selection of courses designed to prepare educators for Massachusetts initial licensure in special education, 5-12.
This course covers current policy and practice related to English Learners (ELs) in schools with a special focus on Sheltered English Immersion (SEI) Settings. Topics will include diversity issues, content/academic vocabulary development and literacy skills (including listening, speaking, reading and writing) to provide teachers with the knowledge and strategies to support ELs in classrooms.
*May be waived with documented, state-approved sheltered English immersion (SEI) endorsement.
This course examines and unpacks contemporary issues in the field of education and provides prospective teachers with a beginning foundation for understanding the teaching profession and the U.S. education system, including policy and governance. The historical, legal, ethical, and pedagogical foundations for social justice education and democratic education will be explored, as well as the education reform context and emerging policies. The course will include an examination of professional ethics and standards.
Required field experience.
This graduate course focuses on the Individual Education Program (IEP) and the role of the special educator in the process, from pre-referral to eligibility determination and placement, as well as implementation. Federal and state laws related to special education will be explored.
Collaboration, communication, building trust, and relationships with families and school/community colleagues will be an emphasis of the course.
This course explores supportive, preventative, and proactive approaches to addressing the social and academic behaviors of students with disabilities and other diverse populations. Strategies for developing a positive classroom climate to support social and emotional development, including trauma and anxiety, will be central to the learning of the course. A variety of approaches, including the connection between communication & behavior, identifying contributing factors to challenging behavior, FBA, and behavior support plans will be explored.
This course explores language and literacy instruction for middle/high school students with disabilities. The course will emphasize how to design literacy lessons for diverse adolescent learners, including how to assess students' literacy progress. Course participants will learn about the specific aspects of reading and explore how to support students' needs in all areas. The course will provide participants with assessment strategies in literacy. Participants will also learn specific strategies to support students writing skills throughout all content areas.
This course examines the pedagogy of math instruction for middle and high school aged diverse students. The course will explore instructional strategies and routines to support all learners to develop mathematical thinking. Participants will develop instructional routines and apply standards in the design of curricula to improve how math can be humanized in classrooms. The course explores issues related to technology, math pedagogy, and math equity.
This three-credit course addresses issues in the assessment of children and youth with disabilities, and reviews norm-referenced and criterion-referenced assessments, developmental scales, and formal and informal observation techniques. Students will acquire an understanding of the issues related to selecting and administering a variety of assessment tools, and to interpreting, communicating and utilizing data from assessments to support the education of students with disabilities.
This course explores how curriculum built on the goal of student understanding, integrated with instructional approaches that emphasize reaching every learner, can provide teachers with more specific teaching targets and more flexible ways to reach them. Students will examine the teaching, instruction, and curricula required to meet the needs of diverse learners, who by virtue of their experiential, cultural, and socioeconomic backgrounds, challenge traditional curriculum and instructional programs.
Course participants will determine how to deconstruct curricular barriers and create and apply curricular solutions, including assistive technology and AAC, to maximize access and academic success.
Field experience requirement.
This course is taken concurrently with a graduate practicum or internship. This capstone seminar will focus on social justice education, professional culture, family & community engagement, collaboration, and curriculum and planning for educational contexts. Students will reflect on experiences in the practica/internship site and current issues and best practice in education, including trauma and social emotional learning.
Contact Information
The Office of Graduate Studies assists students as they explore graduate and professional opportunities offered at Stonehill College.
Meet the Co-Directors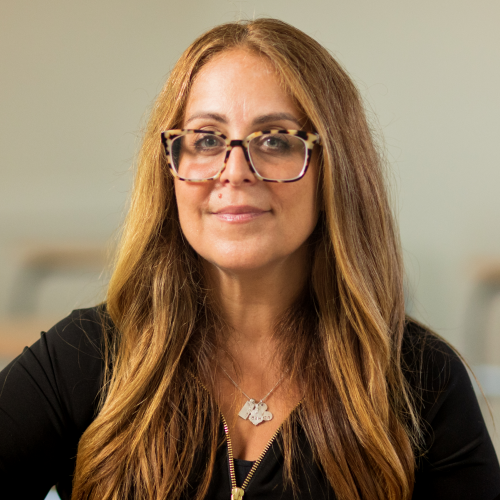 Associate Professor of Education, Co-Director of Graduate Teacher Education, Director of Stonehill at Riverview, Faculty Senate President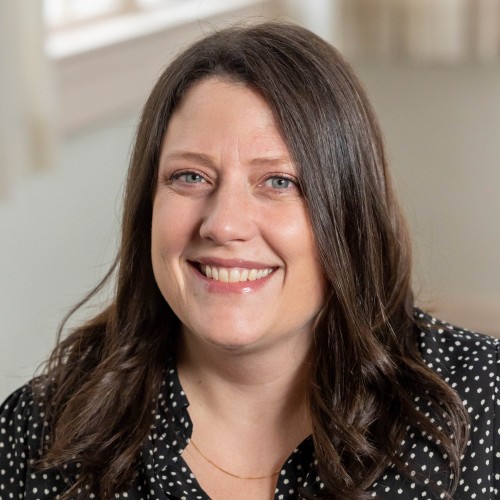 Assistant Professor/Coordinator of Graduate Clinical Experience, Co-Director of Graduate Teacher Education, Coordinator of Graduate Clinical Experience