How Much Does a Major in Criminology Cost?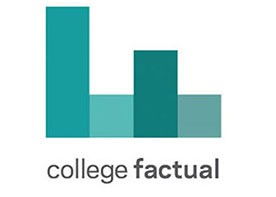 Ranked No. 4 nationally and No. 1 in Massachusetts on College Factual's 2022 list of the best U.S. college programs in criminology, the criminology major at Stonehill gives students an understanding of the theory and practices of the criminal justice system, the social sciences, research methodology and law, while focusing on important issues such as victims, juveniles, social justice and race. 
The full cost for the program is broken up into tuition and room and board.
Stonehill College Tuition
Tuition covers the cost of your classes. For the 2021-2022 school year, the tuition for undergraduate students taking 12 to 17 credits is $47,808.00, (including a $100/semester student activity fee). Students who take fewer than 12 credits, pay $1,596 per credit. (Students must be approved by the Office of Academic Services & Advising to take fewer than 12 credits in a semester.)
Stonehill College Room and Board
You need to live and eat while at college and that is covered by what is known as Room and Board. The cost for Room and Board during the 2021-2022 school year is $8,467 per semester. That amount breaks down to $7,092 for room and $1,375 for the meal plan.
At Stonehill, about 81% of students live on campus. Living on campus gives you the unique opportunity to meet students from all over the U.S. and around the world. Your residence life experience will give you the opportunity to learn more about yourself as you come to know people from different backgrounds and cultural experiences – all of which will help you learn and grow and prepare you for life after college.
Where will you live? You can select from a wide range of living options at Stonehill. From traditional corridor-style halls to suites, townhouses and single-gender residence halls, there are options to suit nearly everyone's needs.
All of our residence halls are staffed by live-in professional Residence Directors (RDs) and paraprofessional Resident Assistants (RAs). Our RAs are selected and trained to assist with nearly every situation and are close at hand if you are having difficulties, need information, have an idea for a hall activity, or just want to talk. They are eager to get to know you personally and are more than ready to help you make the most of your on-campus experience.
When do I pay tuition and room & board?
There are two times during the year when you will be charged for and need to pay for the cost of your education. Half the annual costs for tuition, room and board are billed prior to the start of each semester.
The fall bill is emailed in early July and payment is due by August 1.
The spring bill is emailed in early December and payment is due by January 2.
What about financial aid?
The cost of a four-year college is expensive, but it's important to know that most students do not pay the full amount. That's because Stonehill has a generous financial aid program, and 98% of enrolled students receive some type of financial aid. 
In fact, during the 2021-2022 school year, Stonehill awarded a total of $85 million in financial aid. The average aid award for that year was $35,957 and consisted of scholarships, grants, loans and work-study. Among students eligible for need-based financial aid, 95% of need was met in 2021-2022 and of those students, 71% had 100% of their need met.
Program Outcomes
The beauty of Stonehill's low student-teacher ratio is that it allows for individualized attention in the classroom and opportunities to collaborate in the field. The Sociology & Criminology Department offers students a range of internships, community-based learning and practicum opportunities. Our professors possess deep knowledge in a variety of areas so criminology majors are exposed to a broad range of experience; while our adjunct professors are professionals who bring real world experience to our students and help provide internships, jobs and entry into graduate programs.
When students graduate Stonehill with a B.A. in Criminology, they are equipped to enter a variety of professions, agencies, graduate schools and service opportunities. They are prepared not only to do the work, but to think about the why and the structural reasons of their work. From attorneys, advocates and analysts to correctional officers, investigators and police officers, among others, Stonehill criminology graduates are making the world a little better for everyone. 
Higher education is an investment in your future – in the skills you will need to make a difference in the world. Of Stonehill graduates over the past four years, 90 percent are employed, in top graduate programs, or engaged in postgraduate service within six months of graduating. It's an investment worth thinking about.