Stonehill Senior Recognized by National Council of Teachers of Mathematics
Gina Herosian '23 has received a scholarship in support of her career goals.
Gina Herosian '23, an elementary education and environmental studies double major from Waltham, Massachusetts, was recently named a recipient of the Mathematics Education Trust Prospective PK-6 Elementary Teacher Course Work Scholarship. Awarded by the National Council of Teachers of Mathematics (NCTM), this $10,000 grant supports students preparing to teach elementary school with a content focus in mathematics.
"Receiving this scholarship is truly an honor," Herosian said. "In my future career as an elementary teacher, I will work tirelessly to embody the values of the National Council of Teachers of Mathematics by advocating for high-quality mathematics teaching and learning for all students."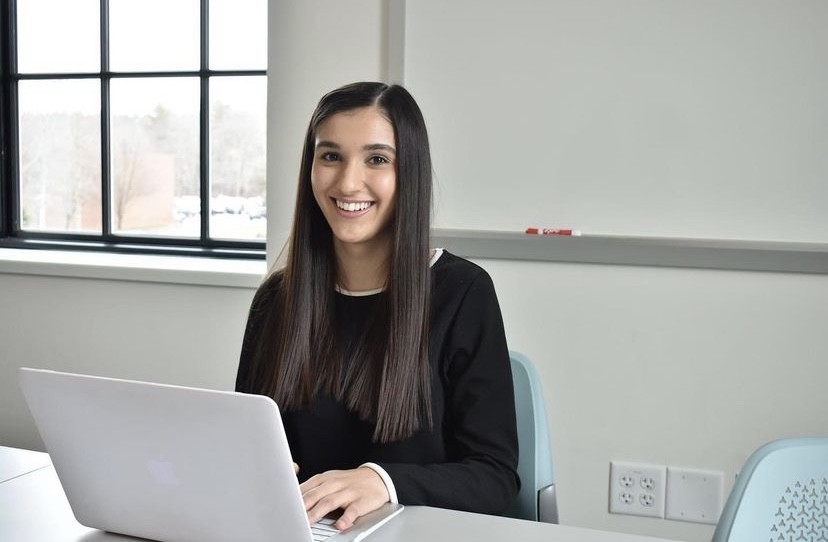 Founded in 1920, the NCTM is the world's largest mathematics education organization. Each year, they hold a conference designed to bring professionals together and help recognize the work being done in this field. In collaboration with Assistant Professor of STEM Education Eunhye Flavin, Herosian presented research findings at the 2022 NCTM Research Conference. Their study analyzed trends in mathematics education over the last three decades.
"Gina possesses all the attributes of a great mathematics teacher," Flavin said. "She genuinely cares about helping students better understand concepts and seeks to create an engaging and inviting classroom for everyone. She is incredibly deserving of this scholarship from the NCTM. I am excited to see where her career in education will take her."