Stonehill College Welcomes New Faculty
As the fall semester begins, meet the newest additions to our roster of course instructors.
Stonehill College is pleased to welcome 11 new faculty members as the 2022-2023 academic year gets underway. These recent hires offer expertise in fields like biology, business, criminology, psychology, religious studies, and sociology, among others.
Get to know our new faculty: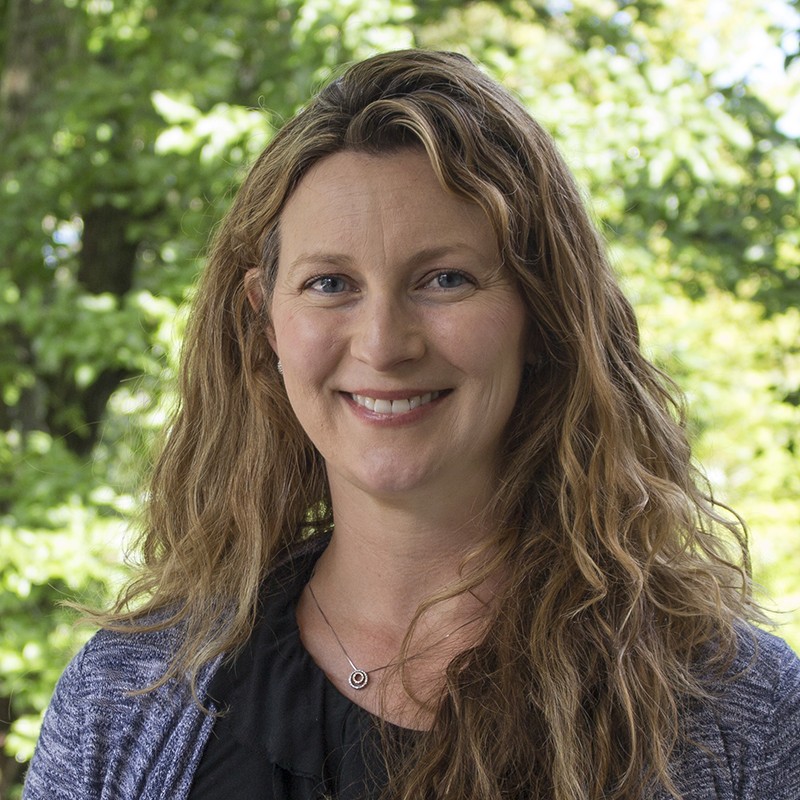 Visiting Assistant Professor of Sociology
Experience: Bowman previously served as an adjunct faculty member at Stonehill from 2016 to 2017 and 2018 to 2019. She also completed a postdoctoral fellowship at the College during the 2019-2020 academic year. She rejoins Stonehill's sociology faculty this fall as a visiting assistant professor. Her research focuses on the strategies that parents and high school students in the Greater Boston area use to ensure children's college attendance and economic success. Her work includes a co-authored article in the Journal of International Migration and Integration. She also co-authored a book, Race and Immigration.
Education: Bowman completed a B.A. at Trinity College. She earned a Ph.D. at Boston University.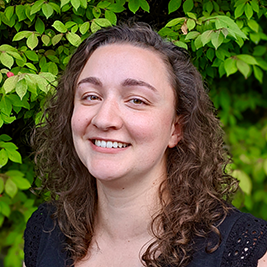 Visiting Assistant Professor of Biology
Experience: As a graduate student at Iowa State University, Cavazos worked with Haldre Rogers on fruit-frugivore interactions and the impacts of invasive species. Her research addressed plant phenotypic response to the loss of their animal seed dispersers. Amid this work, she also led her school's chapter of the Society for the Advancement of Chicanos/Hispanics and Native Americans in Science, through which she developed a passion for diversifying ecology and evolutionary biology.
Education: Cavazos received a B.S. from Rice University and a Ph.D. from Iowa State University.
Education Faculty Fellow
Experience: Crandell is an educator with expertise in early language and literacy development, cultural and linguistic responsiveness in early childhood settings, and dual language development. She has led the development of resources for the National Center on Early Child Development, Teaching, and Learning (NCECDTL) and the National Center for Cultural and Linguistic Responsiveness (NCCLR). She has published in Reading Research Quarterly, Early Education and Development, and The New Educator, and has presented at numerous professional conferences. She is a consulting editor for the National Association for the Education of Young Children.
Education: Crandell earned a B.A. from Brandeis University and an M.A. from University of California, Berkeley. She received an M.Ed. from Boston College's Lynch School of Education. She graduated from Harvard Graduate School of Education with an Ed.D.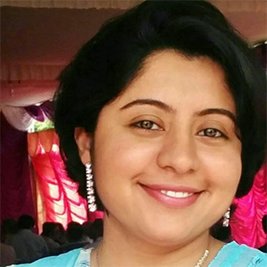 Assistant Professor of Criminology
Experience: Originally from India, Nicky Dalbir served as an instructor at the University of Nebraska at Omaha prior to joining the Stonehill community. Her research has been featured in Corrections and Criminal Justice Policy Review. As a corrections expert, her work primarily focuses on institutional corrections, jail administrators' policies and practices, reducing recidivism, mental health, and addressing overpopulation in jails in prisons.
Education: Dalbir completed M.A. and Ph.D. programs at the University of Nebraska at Omaha.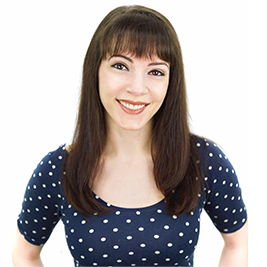 Theatre Faculty Fellow
Experience: Aubrey Elson has an extensive background as a professional working actress, singer, dancer, and choreographer. Her credits include two national tours, performances at Madison Square Garden and on The Wendy Williams Show, and over 25 regional plays and musicals. Aubrey is also a prolific audiobook narrator, with several titles available on Audible and iTunes. In addition to performing, Aubrey loves sharing her craft with the next generation of theatre performers. She has taught acting, speech, and voice at the collegiate level, as well as masterclasses in musical theatre dance, acting, and voice across the country.
Education: Elson graduated with a B.A. from the University of Southern California. She later received an M.F.A. from Florida Atlantic University.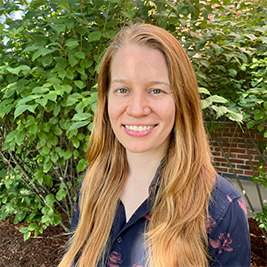 Assistant Professor of Biology
Experience: Holdridge is an expert in bioinformatics, microbial ecology and community ecology. She has held various teaching roles at institutions like Boise State University, College of Western Idaho, Idaho STEM Action Center, Yale University and California State University, Northridge. She also recently completed a postdoctoral research fellowship at Boise State University through the National Science Foundation. Her scholarship has been featured in publications like Theoretical Ecology, Ecology and Evolution, and Ecosphere, among others.
Education: Holdridge earned a B.S. from Florida State University. She later pursued an M.S. from California State University, Northridge. She earned a Ph.D. from Yale University.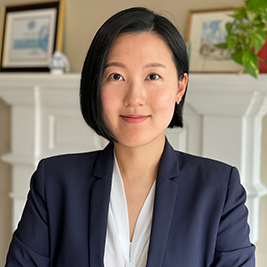 Assistant Professor of Management
Experience: Huh is an expert in organizational behavior and human resource management. Her research examines employee well-being and social class inequalities in the workplace. Her scholarship has been featured in publications like Research in Occupational Stress and Well-Being and Industrial and Organizational Psychology. She has also worked for the United Nations, the United States Embassy in Seoul, South Korea, and management firms like Oliver Wyman and Outmatch.
Education: Huh received a B.A. from the University of Michigan. She pursued an M.A. at the State University of New York at Albany and a Ph.D. at the University of Alabama.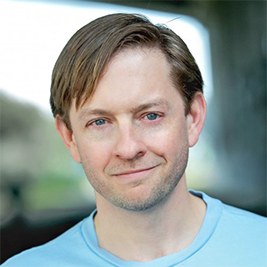 Theatre Faculty Fellow
Experience: Derek Martin is an educator, actor, director, choreographer, theatre technician and producer with over 25 years of experience. He was the former chairman of theatre at William Jessup University and head of the B.A. Theatre Program/M.F.A. faculty at Regent University. He is the founder and co-artistic director of the Americana Theatre Company in Plymouth, Massachusetts. He has worked at other theatres like Virginia Stage Company, Virginia Musical Theatre, Sacramento Theatre Company, Connecticut Repertory Theatre, Musical Theatre of Connecticut, The Palace Theatre in Manchester, New Hampshire, and Round Barn Theatre, to name a few.
Education: Martin received a B.F.A. from The Hartt School at the University of Hartford. He earned an M.F.A. from Regent University.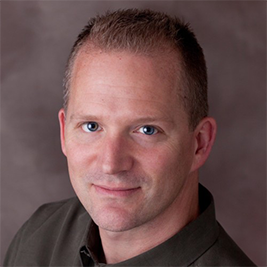 Visiting Assistant Professor of Biology
Experience: Nicholson has worked in higher education for over two decades. He has spent much of his career teaching at Oxnard College. His research interests include phylogenetics and the molecular genetics of plants and fungi. Outside of teaching, he has served as the director of agriculture for an international company and as a training and performance improvement consultant. He also has experience as a small business owner.
Education: Nicholson earned an A.S. from Harper College and a B.S. from Eastern Illinois University. He completed M.S. programs at Capella University and Eastern Illinois University. He received his Ph.D. from Pennsylvania State University.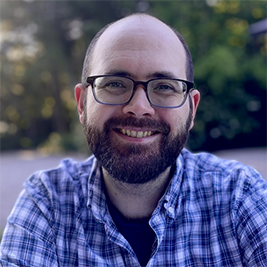 Assistant Professor of Psychology
Experience: Patrick Rich has taught at Connecticut College, University of Mary Washington, Haverford College and Kent State University. His research focuses on the ways our memories change when we encounter new information or experiences, with a particular emphasis on real-world applications. His recent work investigates how to correct inaccurate knowledge. He has been published in the Journal of Experimental Psychology: Learning, Memory, and Cognition and the Journal of Applied Research in Memory and Cognition.
Education: Rich attended Grinnell College, where he earned a B.A., and Kent State University, where he received a Ph.D.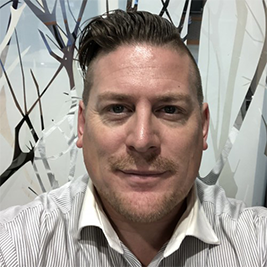 Associate Professor of Religious Studies and Theology
Experience: Scott's resume includes academic appointments at Harvard University, Concordia University, University of Missouri, Villanova University, Thorneloe University and University of Victoria. His areas of specialization include the philosophy of religion, early Christianity and religious literature. He is the author two academic monographs: Pathways in Theodicy: An Introduction to the Problem of Evil and Journey Back to God: Origen on the Problem of Evil. His essays have appeared in numerous scholarly venues, including Harvard Theological Review, Journal of Early Christian Studies, Religious Studies, and Open Theology, among other publications.
Education: Scott received a B.A. from McMaster University. He earned an M.A. from Yale Divinity School. He completed both an A.M. and Ph.D. at Harvard University.